CLICK ON CHART TO DOWNLOAD THE FULL COLOR PDF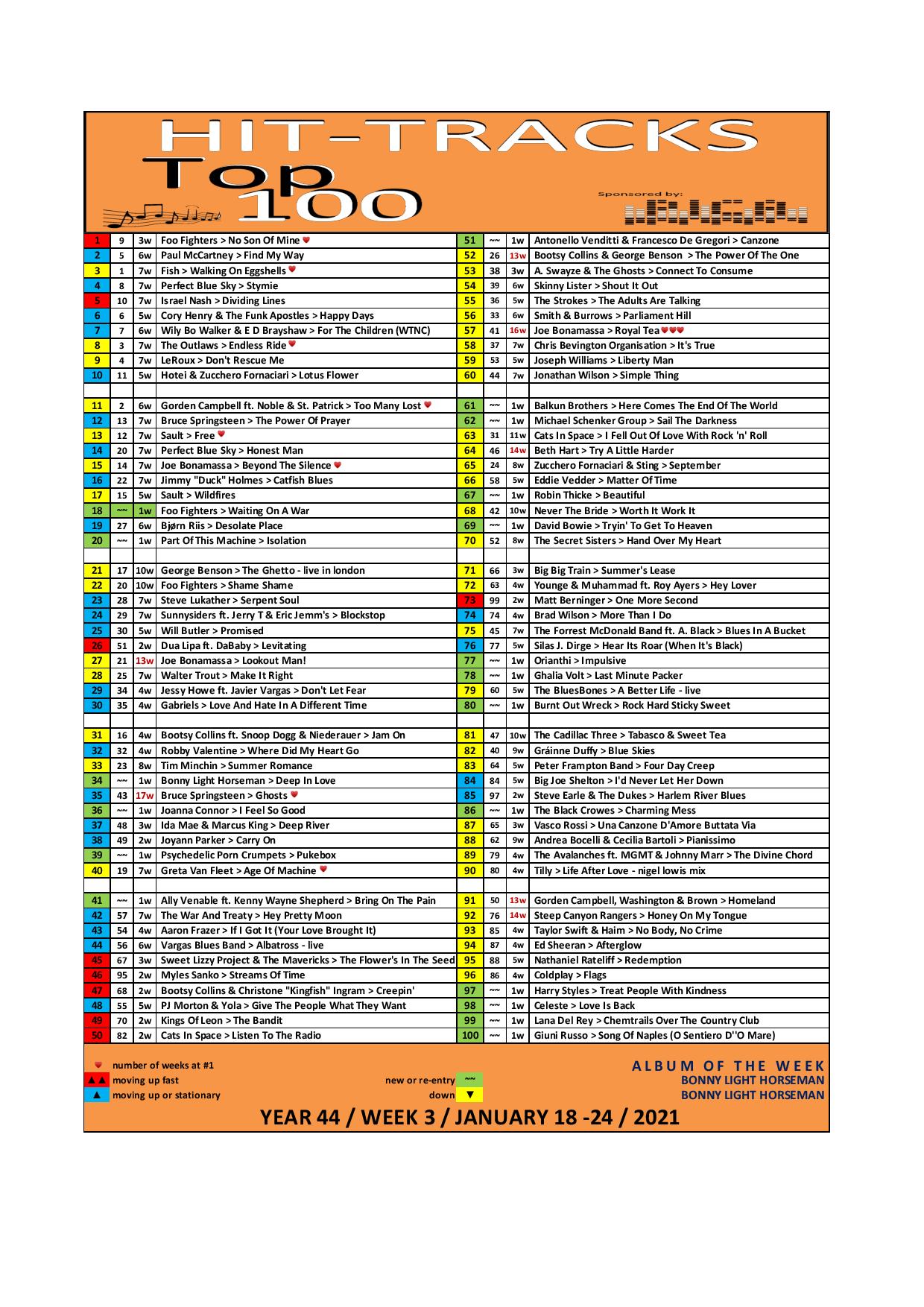 Note: Year End List 2020 is not final yet.
Update week 1 2021:
Some still charted tracks have risen. The Outlaws (Endless Ride), LeRoux (Don't Rescue Me) and Cory Henry & The Funk Apostles (Happy Days) are all three transferred to 2021 as they gained more points in 2021 than in 2020. It's likely that some other tracks will be transferred to 2021 too. Perfect Blue Sky (Know My Enemy Well) and Boomtown Rats (Trash Glam Baby) are now #99 and 100.
THIS IS OUR FACEBOOK PAGE >> https://www.facebook.com/Hittrackstop100/
You can listen to the hit-tracks on our Spotify playlist.