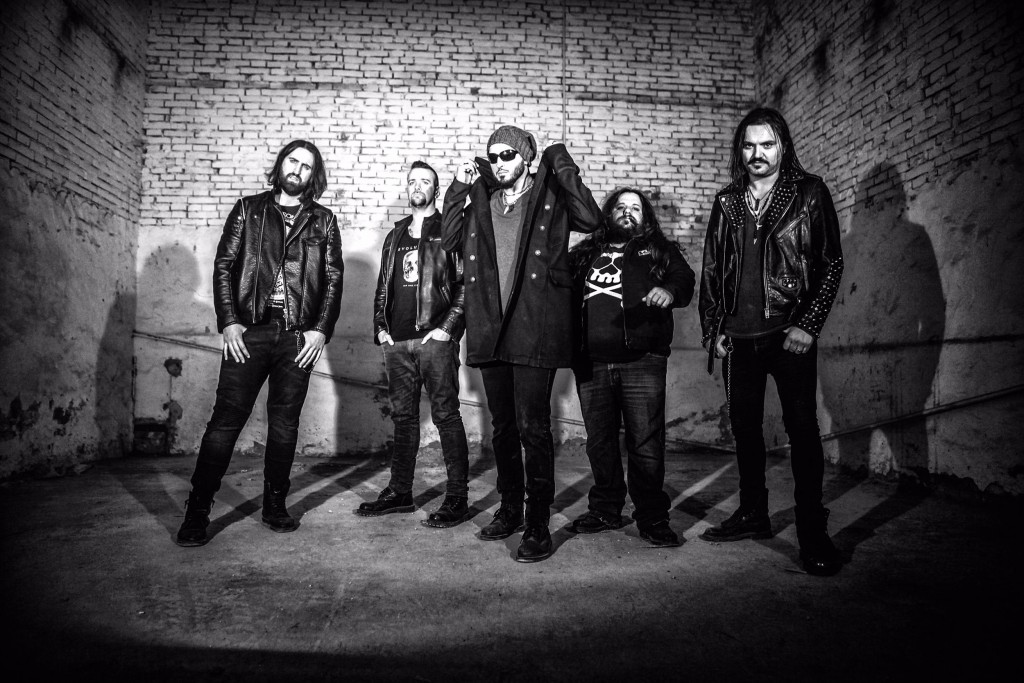 The Italian rock band RAIN is founded in 1980. In their early years they played mainly heavy metal and performed live mostly in Bologna, the hometown of all the first members of the group. Despite the many line up changes, their popularity still increase year after year.
Between 1998 and 2007, RAIN released two albums: "Bigditch 4707" and "Headshaker". The promotion tours for these two LPs brought RAIN all over Italy and in some other European countries. As well. Their high level performances included support gigs for e.g. Paul Di Anno (first frontman of Iron Maiden) Michael Schenker, Udo, Iron Savior, and Helstar. Worth mentioning is their appearance in Slovenia at Metal Camp 2005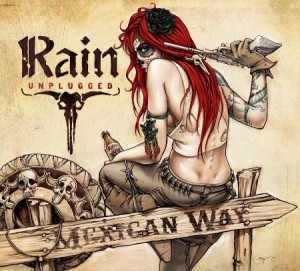 with Exciter, Anthrax, Malmsteen, Children Of Bodom, Slayer, etc.
In 2008 was the release of CD "Dad Is Dead", containing 12 unreleased tracks and a cover. Their work continued in 2011 with the album "XXX", an anthology of the band's 30-years career, where they rearranged and re-interpreted some of the most significant songs of the previous albums.
Inspired by a trip to Mexico RAIN decided in 2013 to record and release a semi acoustic album. On "Mexican Way" are 12 tracks of acoustic rock with a strong Mexican vibe, lyrics in Spanish and English and with the atmosphere from cult movies like "El Mariachi" and "From Dusk 'til Dawn". The album received excellent reviews from all over the world. With three top 10 hits in a row in the Hit-Tracks Top 100, two of them peaked at #1, the album ended as number 3 (!) in the album year end list of 2014. Just behind Beth Hart & Joe Bonamassa's "Live In Amsterdam" (1) and "High Hopes' of Bruce Springsteen (2).
With the new singer Mantis le Sin, RAIN is now ready for a new episode in their succes story.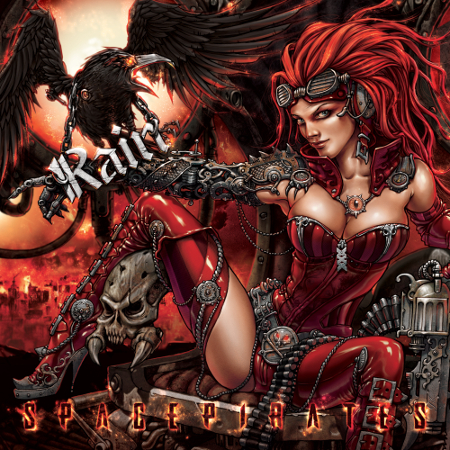 "Spacepirates", the new upcoming studio album will end the "trip/journey" trilogy started with XXX (2011- a trip in the past, to rediscover the beginnings of the Band), followed by "Mexican Way". "Spacepirates" will project RAIN to the future, with a much harder and violent journey that could give rise to a timeless anarchic revolution, an excursion needed to balance a badly crumbling, drifting World. This episode features 9 tracks representing 9 space stations; 9 destinations on Rain's journey. The album opens with the title track 'Spacepirates' breaking the earthly bounds with the past and projecting the pirates of the Rain crew on their quest to create a new identity in this uncertain future. Street Date April 15. It will RAIN again!
Mantis Le Sin: vocals
Alessio "AMOS" Amorati: guitar/backing vocals
Amedeo Mongiorgi: guitar/backing vocals
Gabriele "KING" Ravaglia : bass
Andrea Fedrezzoni: drums
On 19 October 2016 is singer Mantis replaced by Maurizio Mala Malaguti
TRACK RECORD IN HIT-TRACKS TOP 100:
#1 in 2014 > Mexican Way
#1 in 2014 > Tijuana Jail
#5 in 2014 > Ride Like The Wind
2015 > Kite 'n' Roll
2016 > Spacepirates
2016 > Not Dead Yet
2016 > Hellfire