More than an award-winning artist, accomplished songwriter, and amazing pianist, Rich Wyman is a first-rate showman with a faithful following around the world. An unstoppable creative force, Wyman is the recipient of 10 ASCAP Awards and is also an acclaimed music producer and film composer. He has worked with top names in the music industry and is a passionate performer dedicated to creating original rock piano with soulful music and direct lyrics.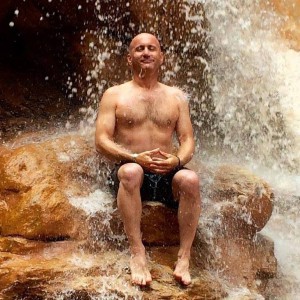 Growing up in Allentown, PA, studying classical piano and violin from age five, Wyman graduated from The High School for Performing Arts in Ft. Lauderdale, Florida. He studied composition and piano at The Manhattan School of Music and New York University. Performing and recording in New York for eight years Wyman moved to Park City, UT after skiing there and was discovered by Rock and Roll Hall of Famer Eddie Van Halen. Van Halen brought the husky-voiced talent to his 5150 Studio in Los Angeles. Along with Andy Johns (Led Zeppelin and Rolling Stones engineer) they produced the foundation of Rich's second album, Fatherless Child.
Rich's work with Van Halen broke radio in Europe. Wyman signed to a Dutch record company and his next two albums produced two TOP 40 hits and resulted in numerous TV, radio, and other media appearances. His concert tours include Ireland, England, The Netherlands, Germany, and Belgium. He played many of the biggest festivals in Holland including BosPop, HuntenPop and ParkPop for 350,000 people.
Wyman opened concerts for Alanis Morissette and The Goo Goo Dolls at The 2002 Winter Olympics. In 2005 Rich released his 5th CD "Factory" working with Herman Brood's Wild Romance in Holland and Hall and Oates' engineer Peter Moshay in New York and drummer/producer Kevin Hupp. His live DVD/CD "Embrace" won the 2008 Silver Medal Award for Excellence in a Performance Film at Park City Film Music Festival during The Sundance Film Festival. He also composed the soundtrack for the award-winning documentary Sister Wife, which premiered at The Sundance Film Festival in 2009.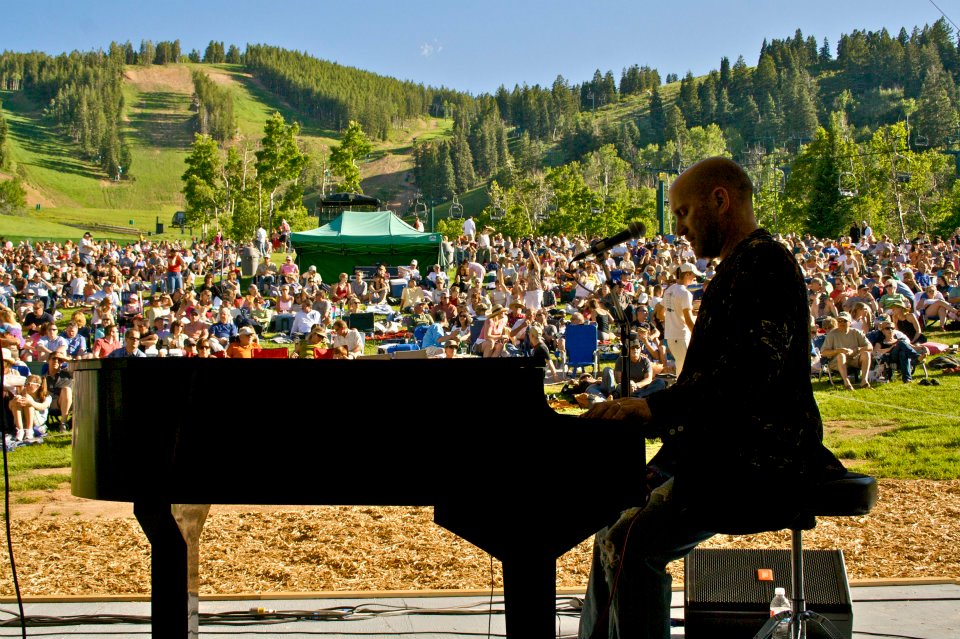 In 2010 Rich won his 9th ASCAP award for his new compositions and performances. ASCAP also gave mention to his powerful song and video Guantanamo in ASCAP'S Playback Magazine. Rich's 7th CD "Home – Solo Piano Improvisations" was released in 2009 as Rich continued writing and performing in Europe and The U.S.A. In 2011 Rich won his 10th ASCAP Award and released his 8th album "Songs I Wish I Wrote", an album of choice covers, it has been widely praised by critics and fans and landed in the lists of top CD's of 2011.
In 2012 Rich released his 9th album "GOOD COMPANY". Three years in the making, 11 brand new original songs, 21 great musicians from the U.S.A. and Europe, "GOOD COMPANY" is already being called Wyman's best work by fans and peers in the industry.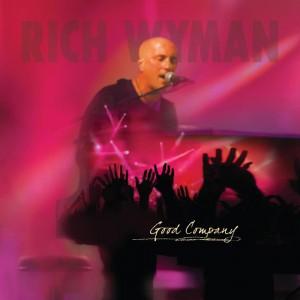 Las Vegas called Rich in 2013. He was front and center at The Venetian, playing lead piano in a 3 grand piano show. He also performed at Harrah's, New York New York, Monte Carlo, Red Rocks, The Golden Nugget, and more casinos. Wyman also found time to tour the USA performing in Chicago, Nashville, Austin, Seattle, Idaho, Montana, Utah, New Mexico, Nevada, and Colorado.
2014 found Wyman playing over 140 shows across The U.S.A. and Europe. Now in 2015 he continues to expand his audience with shows in Las Vegas and tours in The USA and Europe. Rich is always working on new music, recordings, and performances. The new live album "LIVE FROM THE HEART II" is out now!
TRACK RECORD IN HIT-TRACKS TOP 100
Rich Wyman scored up till now 26 (!) hits of which 18x in top 10; 8x #1; 2x Hit-Track of the Year.
#01 in 1999 > So What?
#01 in 2000 > Little Things (Hit-Track of the Year)
#01 in 2000 > Where We Stand
#01 in 2000 > Too Many Songs
#02 in 2000 > Forever
#01 in 2001 > Family Ties
#01 in 2001 > I'm Alive
#02 in 2002 > Romeo and Juliet
#05 in 2002 > Childhood Dreams
#01 in 2005 > Everybody Loves You
#02 in 2005 > Angel
#09 in 2005 > Too Late
#07 in 2006 > Rainbow
#16 in 2008 > Guantanamo
#01 in 2011 > Good Company (Hit-Track of the Year)
#31 in 2011 > Solsbury Hill
#84 in 2011 > Just Might Make It
#25 in 2012 > Romeo and Juliet – 2011
#14 in 2012 > Wonderful Tonight
#01 in 2012 > 100 Years
#07 in 2012 > U R The 1
#04 in 2012 > It's Amazing
#03 in 2013 > Change
#21 in 2014 > Shine
#20 in 2014 > Galway
# in 2015 > Saw An Angel – live
Note: the band in this video is Dutch rock band The Grit, who are also in our roster!