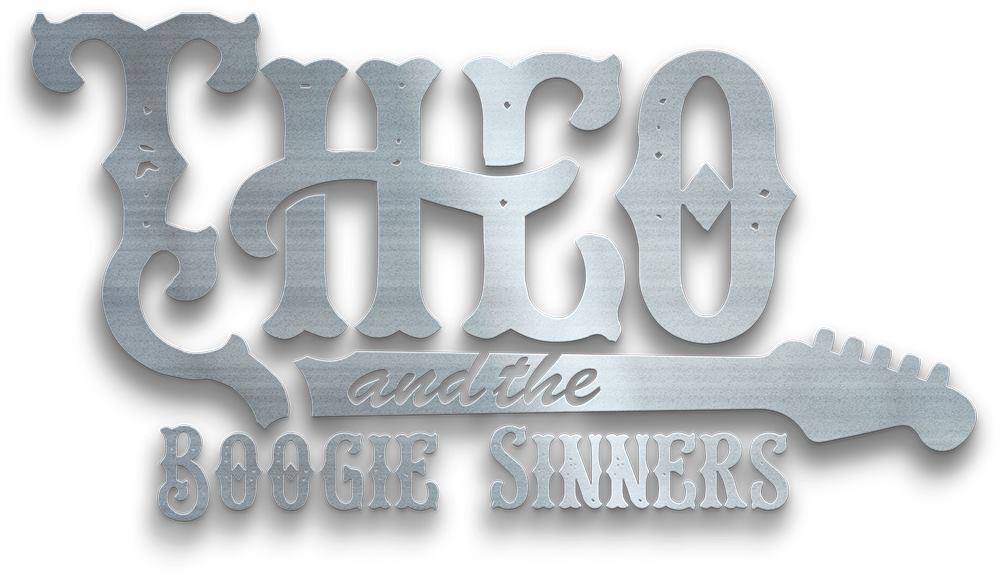 Theo & The Boogie Sinners are the most exciting Rhythm & Blues band from Greece, based in Athens. Theo Alexiou, frontman and founding member, is a worldwide touring musician, giging Athens and the whole country every week as well as the USA with various domestic bands in NYC, New Jersey & Florida. They are the first Greek band inducted into the Blues Hall Of Fame.
With 2 original albums under their wing and lots more on the making, the Boogie Sinners tour and spred their music around with endless energy and unique style on stage. They also participated in Tommy McCoys album "25 years Retrospect", sharing the deal into this project with Lucky Peterson, Chris Layton & Tommy Shannon (SRV & Double Trouble), Levon Helm and many others.

In 2014 they released their debut album "Time To Roll' with 8 tracks (one hidden).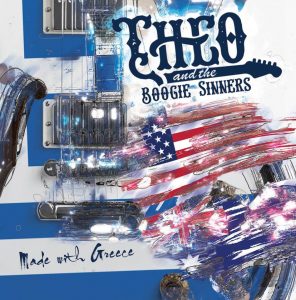 On their second album "Made With Greece", released in 2017,  are 11 tracks including the hit-tracks 'Gone To Marathon', 'Sugar Cane' and 'Blues Party Boogie', with with special guest the great piano/keyboard player John Skyllas!! Very very nice is also the long track 'The King Is Gone' (10.19). Have a listen if you like harmonica blues, boogie boogie and rock 'n roll!
Theodore Alexiou – guitar & vocals
Kostas Tenezos – harmonica
Dimitris Georgopoulos – bass
Babis Panagiotakopoulos – drums
Track Record in Hit-Tracks Top 100
2015 > I Ain't Your Fool No More
2015 > Dream Weaver
2015 > Sugar Cane (ft. Tommy "Blue Sky" McCoy)
2016 > Gone To Marathon
2017 > Blues Party Boogie
2018 > The King Is Gone