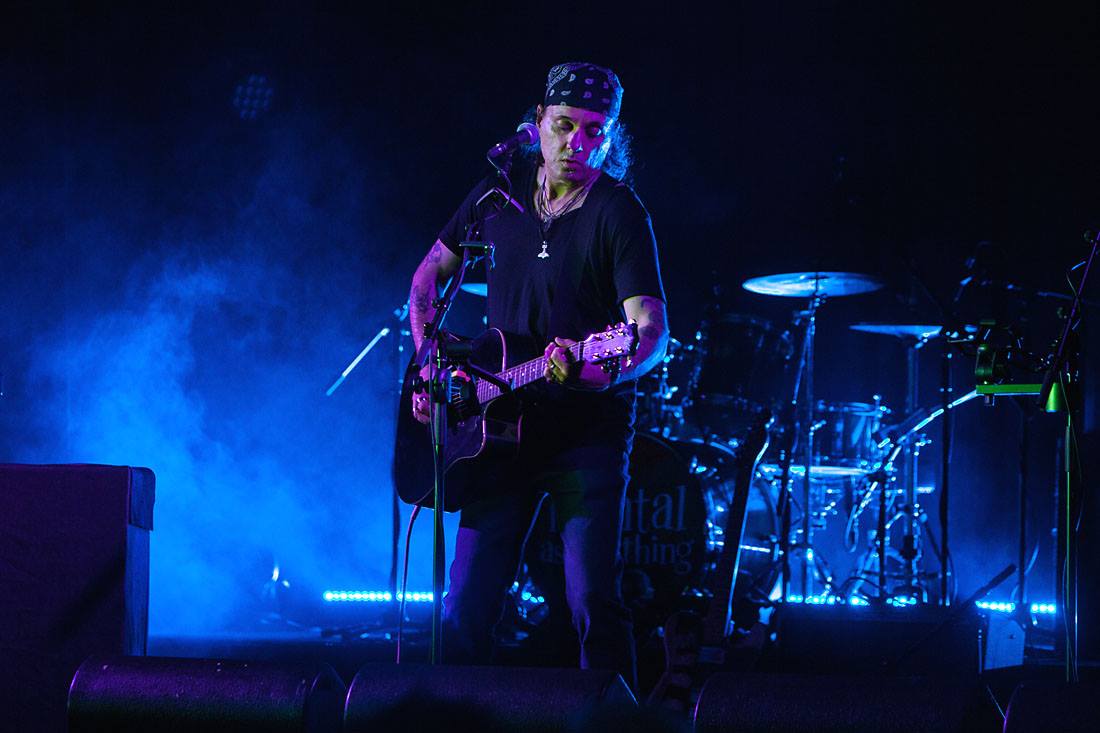 photo by Ros O'Gorman.
ARTIST BIOGRAPHY (English):
Joe Matera is an Australian singer/songwriter, rock guitarist and recording artist.
A twenty-five year veteran of countless Australian original and covers outfits, he's contributed guitar to a number of various projects and other artist recordings and also spent a decade working as a much respected music journalist. He fully embarked on a solo recording career in late 2010, with his debut release, the acoustic instrumental 'Travellin' West'. In May, 2011 he signed to European record label W.A.R Productions whom released his all-electric instrumental EP CD 'Slave To The Fingers' in November, 2011.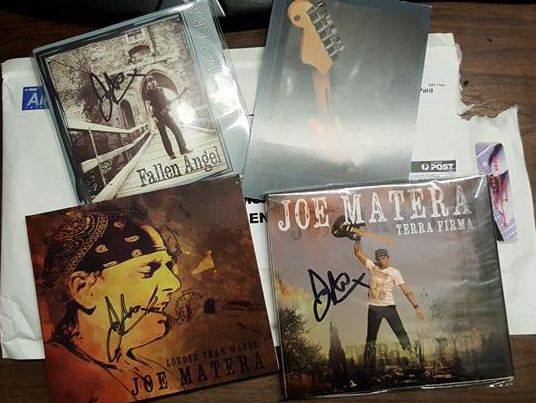 In April, 2012, Joe played guitar and performed with legendary English singer/songwriter Steve Harley for a series of live acoustic performances for radio and TV on Harley's first ever promo tour of Australia.
September, 2012 saw the release of the CD 'Creature Of Habit' Joe's first full length studio album via W.A.R Productions as well as his first ever European tour in support of the release. The album featured his first lead vocal outing on the track Fallen Angel which was also issued as a European only CD single in January, 2013.
His second full length studio album 'Terra Firma' surfaced in January, 2014 on CD via W.A.R Productions in Europe. In May, 2014, Joe undertook an extensive European tour in support of the new album, performing shows in Poland, Germany, Austria, Czech Republic, Netherlands and the UK. In June and July, 2015, Joe successfully completed his third European tour. The 'Louder Than Words Tour' saw live solo performances in Austria, Netherlands and Germany. The tour culminated with a slot on the main stage of the huge 'Wings & Wheels Festival' in Heist, Germany. July, 2015 saw the release of Joe's third full length studio album 'Louder Than Words'. A much more predominantly vocal based outing, it was issued on CD via W.A.R Productions in Europe.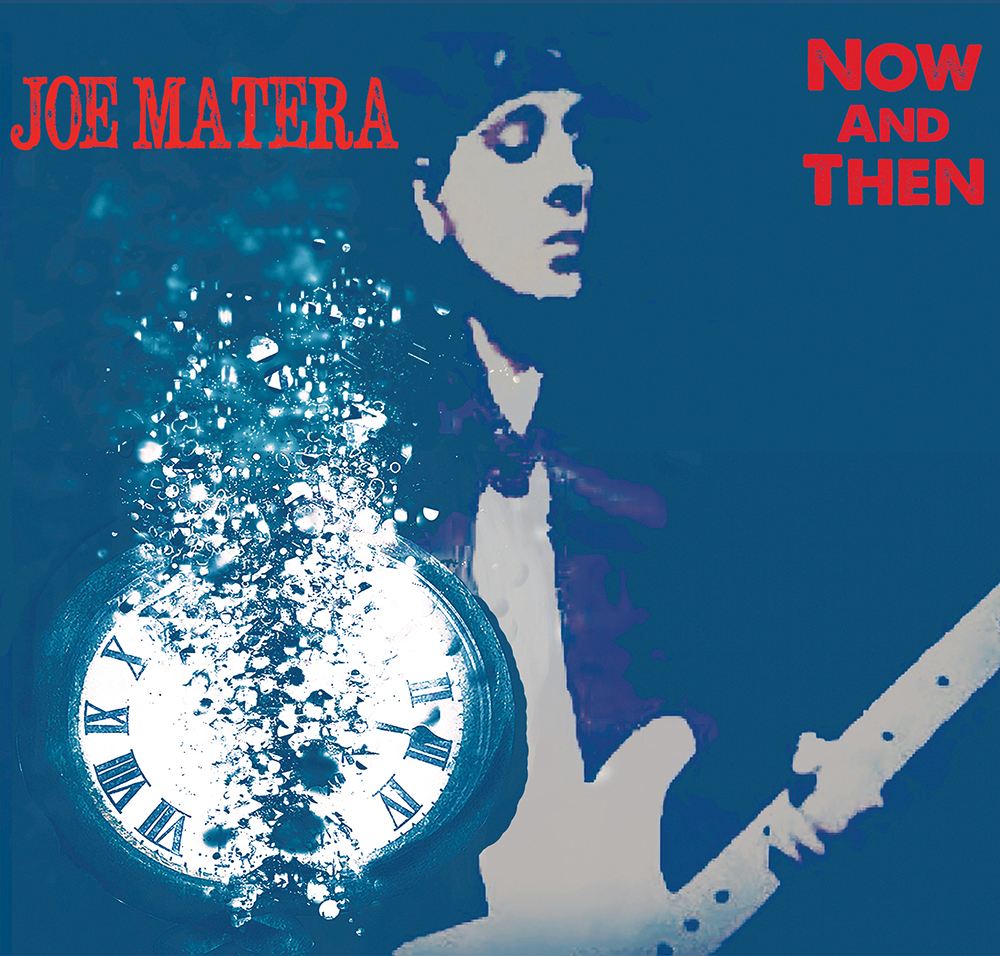 In October, 2015 Joe signed to Netherlands based record label RVPrecords who issued the album "Now And Then" in early 2016. The Benelux only CD release features a collection of Joe Matera's best selected tracks culled from all his four releases and career to date.
JOE MATERA LIVE
In Fall Joe will be back in Europe for some shows, solo and acoustic only!
ARTIST BIOGRAPHY (Dutch)
Joe Matera is een Australische singer/songwriter en rockgitarist, die met zijn 25 jaar ervaring in de muziekwereld met recht een veteraan genoemd kan worden.
Hij speelde in zowel coverbands als bands die eigen muziek schreven en opnamen, maar speelde ook als sessiemuzikant de gitaarpartijen in voor verschillende projecten en artiesten. Ook heeft hij tientallen jaren gewerkt als een gerespecteerd muziekjournalist.
Vanaf 2010 heeft hij zich volledig op zijn solocarriè re gestort en kwam zijn debuut-album uit, het instrumentale en akoestische 'Travellin' West'. In mei 2011 tekende hij een platencontract met het Europese label W.A.R. Productions, die het vervolg uitbracht van dit debuut, wederom een instrumentale EP, maar dit keer niet akoestisch, getiteld ' Slave To The Fingers'. Er volgden verschillende albums op dit label, waarbij Joe een grote muzikale ontwikkeling doormaakte. Waar zijn eerste albums nog puur instrumentaal waren, is op zijn eerste full-lenght album 'Creature of Habit' voor het eerst zijn stem te horen. Dit nummer 'Fallen Angel' werd later ook als single uitgebracht. Op de albums die volgden nam Joe de leadzang overigens vaker voor zijn rekening. In eigen land had hij ondertussen ook succes door de radio- en tv-optredens die hij gaf met de legendarische Engels singer/songwriter Steve Harley.
Ter promotie van de albums die de afgelopen jaren werden uitgebracht, tourde Joe regelmatig door Europa. Zo deed hij shows in Polen, Duitsland, Oostenrijk, Tsjechië, Engeland en natuurlijk Nederland. Hoogtepunt van deze tours was de show die hij afgelopen jaar gaf op de mainstage van het enorme 'Wings & Wheels Festival' in Heist, Duitsland. In oktober 2015 tekende Joe een platencontract met het Nederlandse platenlabel RVPrecords, dat in 2016 het album 'Now And Then' uitbracht. Op dit album, dat alleen in de Benelux is uitgebracht, staat een collectie van de beste nummers van Joe Matera van al zijn voorgaande albums tot nu toe.