David MacGregor is a composer and guitarist of World Jazz. He was born in Dunfermline, Scotland, but nowadays the world is his new home and main source of inspiration. So far, he has performed solo concerts in Scotland, England, Northern Ireland, the Netherlands, France, Germany, the Czech Republic, the U.S.A and Mexico.
With a career spanning over 12 years as a professional performing musician, David has worked in partnership with worldwide figures such as Adam Rafferty, Funky fingerstyle guitarist; Alison Affleck, award winning Jazz vocalist; Marcus Bonfanti, Blues guitarist, "Tony Abaddon Bray", Ex Venom drummer; Ahmed Dickinson Cárdenas, Cuban Classical Guitarist, Calum Mackie, Bombskare saxophonist and Si Hayden, Jazz Fusion Guitarist. David is nowadays collaborating with other renowned musicians all over the world and teaching a limited number of pupils online,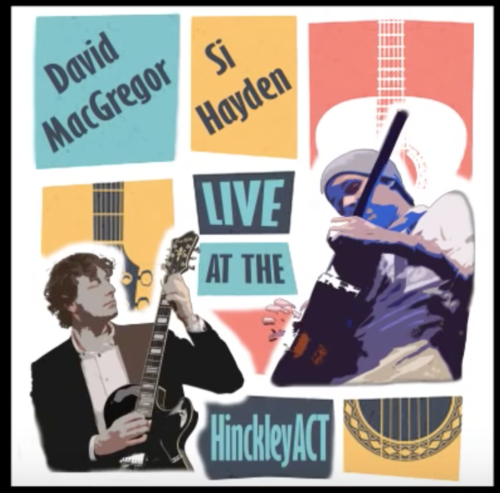 David is currently based in Mexico City, however from September 2017 he will be relocating to The Hague in the Netherlands.
PROJECTS
A NIGHT OF WORLD JAZZ GUITAR
Solo world-Jazz guitar concert/storytelling show in which David takes the audience on a journey around the World with sound. David's highly entertaining performance is a combination of all the different music he has played over the last 20 years such as Jazz, Blues, Classical, Rock, Folk, Heavy metal, World, Funk, Latin, Country and Traditional Scottish Music.
LATIN AMERICA IN JAZZ
In this project David with get together with Serbian Pianist Tihomir Stojiljkovic and Slovakian drummer Ivan Sveda. The trio will treat the audience to a journey around Latin America with tales of the local folklore and music from North, Central and South America.
CLASSICAL MEETS JAZZ
Two virtuosos of the guitar, the Scottish World-Jazz guitarist and composer, David MacGregor, and the Cuban Classical guitarist, Ahmed Dickinson Cárdenas, get together in an exclusive series of concerts to present an avant-garde project combining original music as well as Cuban, Classical and Jazz.
IN DEDICATION TO ELLA FITZGERALD & JOE PASS
Go back in time with Louise Phelan and David MacGregor with a fun yet sophisticated concert in which two of Europe's top musicians will pay tribute to two legends of Classic Jazz
A TRIBUTE TO JOE PASS
Go back in time with World Jazz Guitarist David MacGregor in this Inspiring, fresh and highly entertaining show as he pays tribute to Joe Pass; the Virtuoso and pioneer of Solo Jazz guitar.
HISTORY IN HIT-TRACKS TOP 100
#2 in 2017: Antônio Carlos Jobim's Wave (Latin America In Jazz)