Top Blues guitarist, singer and songwriter, Albert Castiglia (pronounced ka-steel-ya) Castiglia was born in New York and raised in Miami to an Italian father and Cuban mother and combines all influences to create his unique style of modern day blues with a traditional core.
He is an artist who sings from the gut, shoots guitar licks from the hip and writes songs that articulate ones hopes, fears and heartaches. 
Recorded at Fat Rabbit Studios in Glen Ridge, New Jersey, Albert's 7th album "Solid Ground" isn't just solid, it's special. There are plenty of thrills in the musical execution, with Albert leading the band on vocals and guitar, backed by the veteran team of Matt Schuler (bass/vocals), Bob Amsel (drums), Jeremy Baum (B3/piano/wurlitzer), Lou Bevere (guitar/vocals) and Debbie Davies (guitar/vocals) – plus Dave Gross on multi-instrumentation and production.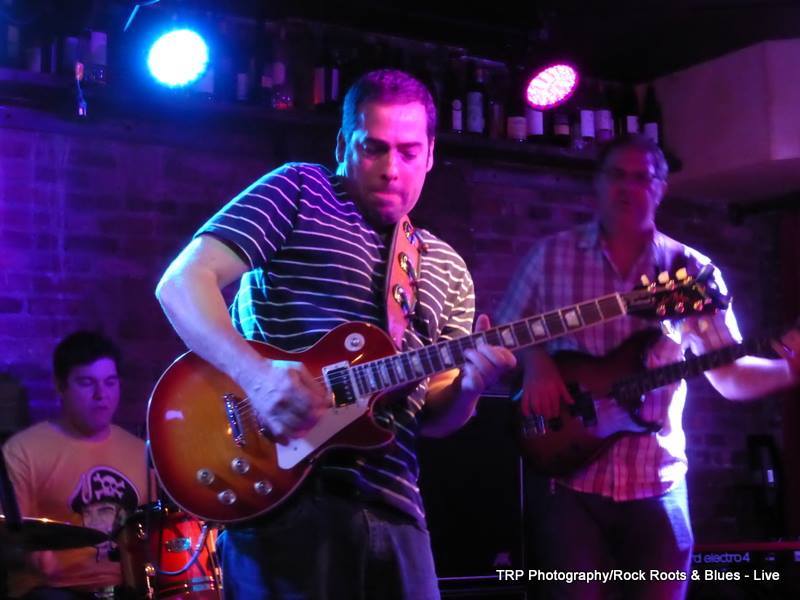 A quick look at the 14 tracks presented on SOLID GROUND illuminates tales of a life both bitter and sweet. "Triflin'" hits listeners with Albert's soulful fretwork, while his vocals spin tales of troubles ("We all have our share of problems, damn near every day…"). Woman trouble is a recurring theme, whether it's on the defiant bounce of 'Keep You Around Too Long' or the shattered slow-blues of 'Have You No Shame' ("I saw you last night under them parking-lot lights, wrapped up in someone else's arms…"). But alongside personal issues, there are also songs plugged into the wider social context, as Albert implores us to seize the day – or, as he puts it, 'Put Some Stank On It' – and bemoans the war-torn modern world on 'Love One Another' ("It seems like hate is on the rise, it's enough to bring tears to my eyes…").
 A shape-shifting artist with an eclectic vision, Albert's songwriting is equally convincing on the Latin-tinged instrumental, 'Little Havana Blues (Arroz Con Mango)' as the sunny strum of 'Celebration', and even when he takes on the Stones' mighty 'Sway', he makes it his own. He's just as magnetic when he strips down the sparse acoustic slide-blues of 'Hard Time'. ("I was born in a broke-down Chevy," he sings. "Now I feel like it's on me heavy. I was raised in a dirty junkyard, my only friend was this guitar…".)
Albert Castiglia arrived on the International radar after Buddy Guy's iconic harp-blower, Junior Wells, heard the young bluesman sing and invited him into his solo band for several world tours. The gig was a shop-window, and though Wells sadly died in 1998, Albert stayed busy, joining the great Atlanta vocalist, Sandra Hall, for national tours in the late-'90s, while he held his own in onstage jams with artists ranging from Pinetop Perkins to John Primer. He has been named "Best Blues Guitarist" by Miami New Times, the respected alternative music magazine and honored by Roots Music Report with a Top Blues Album of 2011 and 2012.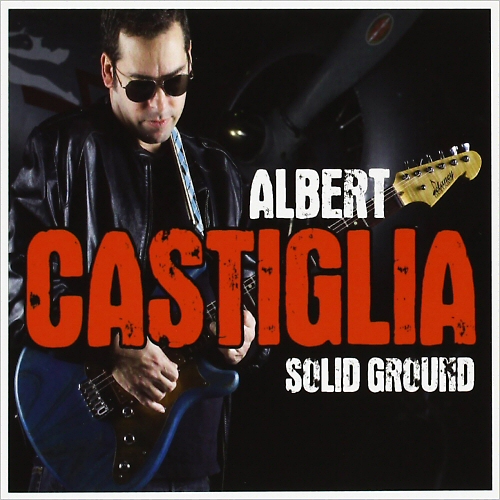 LIVE
Albert Castiglia: lead guitar and vocals
Bob Amsel: drums
Matt Schuler: bass guitar
DISCOGRAPHY
2004 > Burn
2006 > The Bittersweet Sessions
2006 > A Stone's Throw
2008 > These Are The Days
2010 > Keepin' On
2012 > Living The Dream
2014 > Higher Ground
2016 > Big Dog
TRACK RECORD IN HIT-TRACKS TOP 100
2012 > Living The Dream
2012 > I Want Her For Myself
2014 > Keep You Around Too Long
#03 in 2016 > Let The Big Dog Eat
#03 in 2016 > Don't Let Them Fool Ya (still moving up)
Review ConcertMonkey by Walter Vanheuckelom:
http://www.concertmonkey.be/albumreviews/albert-castiglia-big-dog