Joel DaSilva has blues running through his veins. Born and raised n his sweet home, Chicago, DaSilva hails from a musical family. His mother and father traveled throughout Brazil and Ukraine, his mother a singer and father accompanying her on guitar. His father passed away when he was 3, but Joel continues to channel that soulful energy in his live performances to this day.
As soon as he was old enough to work, Joel took a job as a bar back in a blues joint where his older brother tended bar. The goal was to get closer to the music, immersing in the scene. Eventually, he was setting up equipment for touring bands and getting to know them in exchange for lessons in Music Business 101.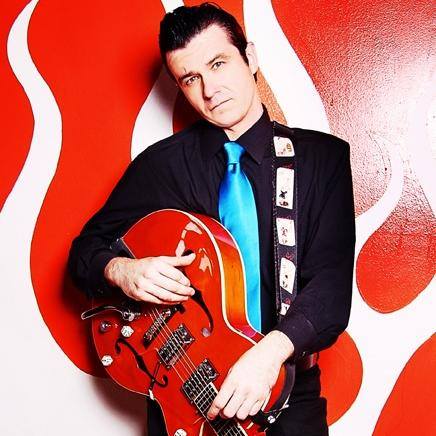 By the age of 18, DaSilva joined his first band, Junior Drinkwater & the Thirstquenchers. He went on to play in jump blues, psychobilly, and surf-oriented blues bands before breaking out on his own as a solo artist. He performed with heavy hitters like B.B. King, and opening for acts as varied as The White Stripes and Jimmie Vaughan, DaSilva has already made a mark in the industry; and is poised to become a power player. His latest album is called "Durty Howlin' Blues".
Members: Joel DaSilva: guitar & vocals; George Anderson: drums & vocals; Bob Cleary: bass & vocals and Doug "the Grenade" Treen on sax and vocals.