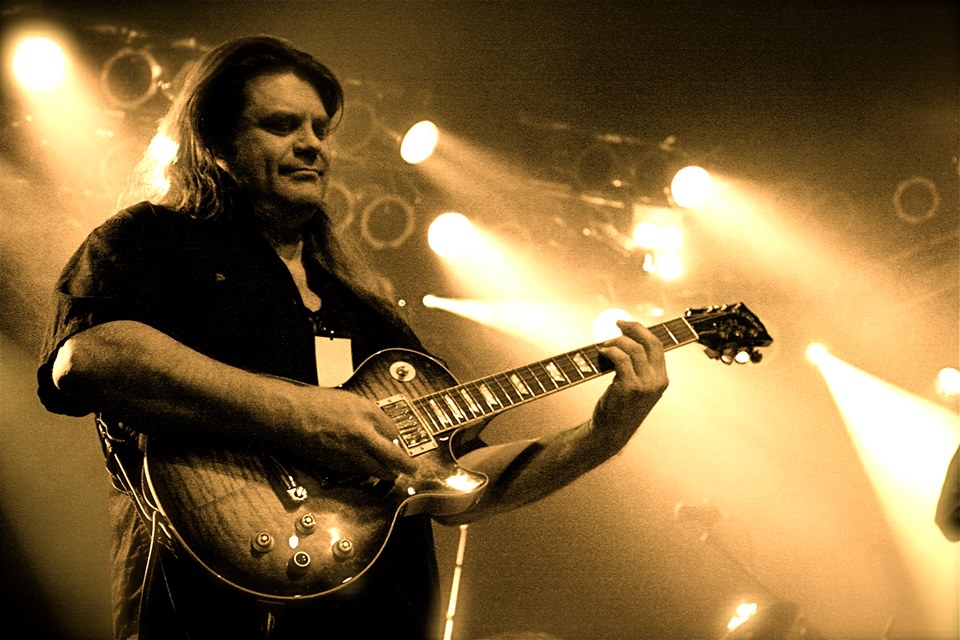 Finnish guitar wizard Jartse Tuominen is not only an exceptionally talented musician but also an ingenious composer and a devoted producer with style and sophistication. His band Jartse Tuominen Group, is formed of the best Finnish musicians. Jartse´s music is instrumental rock with a jazzy flavor.
"How to describe his music? Let´s assume that Billy Cobham, Steve Gadd, Al Di Meola, Steve Vai, Steve Morse, Billy Sheehan and Jaco Pastorius were in the audience at a Jartse Tuominen gig. They would certainly recognize aspects of their own music, but they would not be able to keep their butts on the bench." (Guitar Nine News)
Jartse Tuominen released his fifth solo album "Untold Stories" in Finland on February 19th 2016 and in other European countries & Japan on March 18th 2016. The US & Canadian street date is April 8th. The tour starts from Finland in February and continues to Germany and USA in the spring. Music video "Time to Go" from Untold Stories was released in January 2016 and will be distributed worldwide.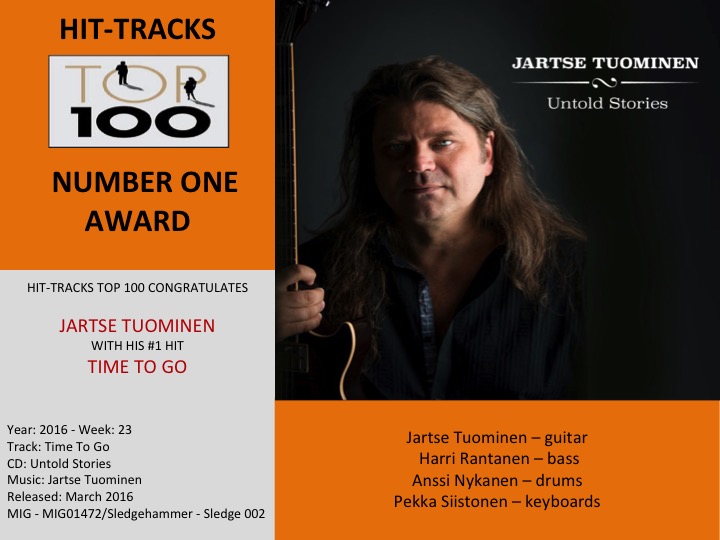 European music magazines adore him. "Finnish guitarist Jartse Tuominen is definitely "the next thing" the ultimate star at guitar cosmos!" – German Music News, DE (14.3.2016). Gibson guitars and Mesa/Boogie amps have also noticed his passion and talent and made endorsement deals with him. Jartse has made five CD's of his own. He has been working on over 100 CD's as a musician, composer or producer. He has also made music for movies, TV-programs and commercials. Two of his soundtracks have reached gold record status.
Jartse has performed and toured with top musicians from all over the world (Joe Satriani, Jackson Browne, Doobie Brothers, Status Quo drummer John Coghland, Augie Meyers and many more).
Jartse Tuominen Group is formed of the very best Finnish musicians; Anssi Nykänen (No.1 session & live drummer in Finland), Harri Rantanen (one of the most experienced studio bassists in Finland) & Pekka Siistonen (conductor, composer & musician). On tour 2016 Jartse will perform with Rami Eskelinen (Gil Evans, Trio Töykeät, Piirpauke), Jari Heino / Jukka Kampman (experienced session bassists and live performers) & Pekka Siistonen (TTT). Jartse also recorded few songs to Untold Stories with his brilliant American musician colleagues: drummer Brannen Temple (G3, Robben Ford, Eric Burdon, Lizz Wright, Dixie Chicks) and bassist Steve Bernal (an experienced session bassist and live performer).
Jartse's most famous and successful bands before Jartse Tuominen Group have been Takala Project in the 90´s (progressive rock with jazzy flavor). Indiana, a very popular pop band that had many No. 1 hits in Finland and it participated Eurovision song contest in 1994. Travel Bros, an acoustic duo, which was one of the most popular bands in Finland in the 90´s. Heavy band Outburst in 80´s was one of the first Finnish bands that had fans all over the world. We can't forget that Jartse played at Salt Lake City Olympic games in 2002 with his band Jartse Tuominen Group as well.
Jartse founded GTR-tour in Finland in 2005. Ever since, these sold out Tours / Festivals have gathered together finest Finnish guitarists and musicians. GTR-tour is one of the most popular festivals among guitar players in Finland and it is expected to expand in Germany.
Jartse has been doing his career in USA for the past 18 years. The plan for the next years is to make new albums and several tours in Central Europe.
DUTCH
Het is zover:
Jartse Tuominen komt met zijn band naar de BeNeLux!
2016 is volgens de belangrijkste Amerikaanse en Europese muziekcritici hèt jaar voor de Finse guitar wizard Jartse Tuominen. Zijn vijfde CD "Untold Stories" wordt echt all-over-the-world de hemel in geprezen. En terecht! De eerste single van het album was al meteen raak. De metal ballad 'Time To Go' haalde de #1 positie in de Hit-Tracks Top 100. Daarna volgde nog 'Extraordinary' en 'Untold'.
Zijn mondiale succes komt overigens niet uit de lucht vallen. In Finland staat hij vele jaren te boek als een superster. Hij werkte als muzikant, componist en producer aan meer dan 100 CD's, waaronder ook muziek voor films (voor 2 soundtracks kreeg hij een gouden plaat), t.v.-programma's en commercials. In de 80's speelde Jartse in de rockband Outburst en In de 90's maakte Jartse furore met zijn bands Takala Project en Indiana, waarmee hij vele #1 hits scoorde en zelfs deel nam aan het Eurovision Song Festival (1994), en het eveneens zeer populaire akoestische duo Travel Bros. In 2002 speelde de Jartse Tuominen Group op de Olympische Spelen van Salt Lake City.
Zijn muziek is misschien het best te typeren als instrumentale metal/jazz rock. Hij speelde en toerde met grote namen zoals Joe Satriani, Jackson Browne. en de Doobie Brothers. Hij heeft endorsement deals met Gibson Guitars en Mesa/Boogie amps.
Zijn Europese touring band bestaat uit Rami Eskelinen (drums), Pekka Siistonen (keys) en Joeri Hommerson (bass). Deze mannen moet je absoluut live gehoord en gezien hebben!
Review Concert Monkey by Walter Vanheuckelom:
http://www.concertmonkey.be/albumreviews/jartse-tuominen-untold-stories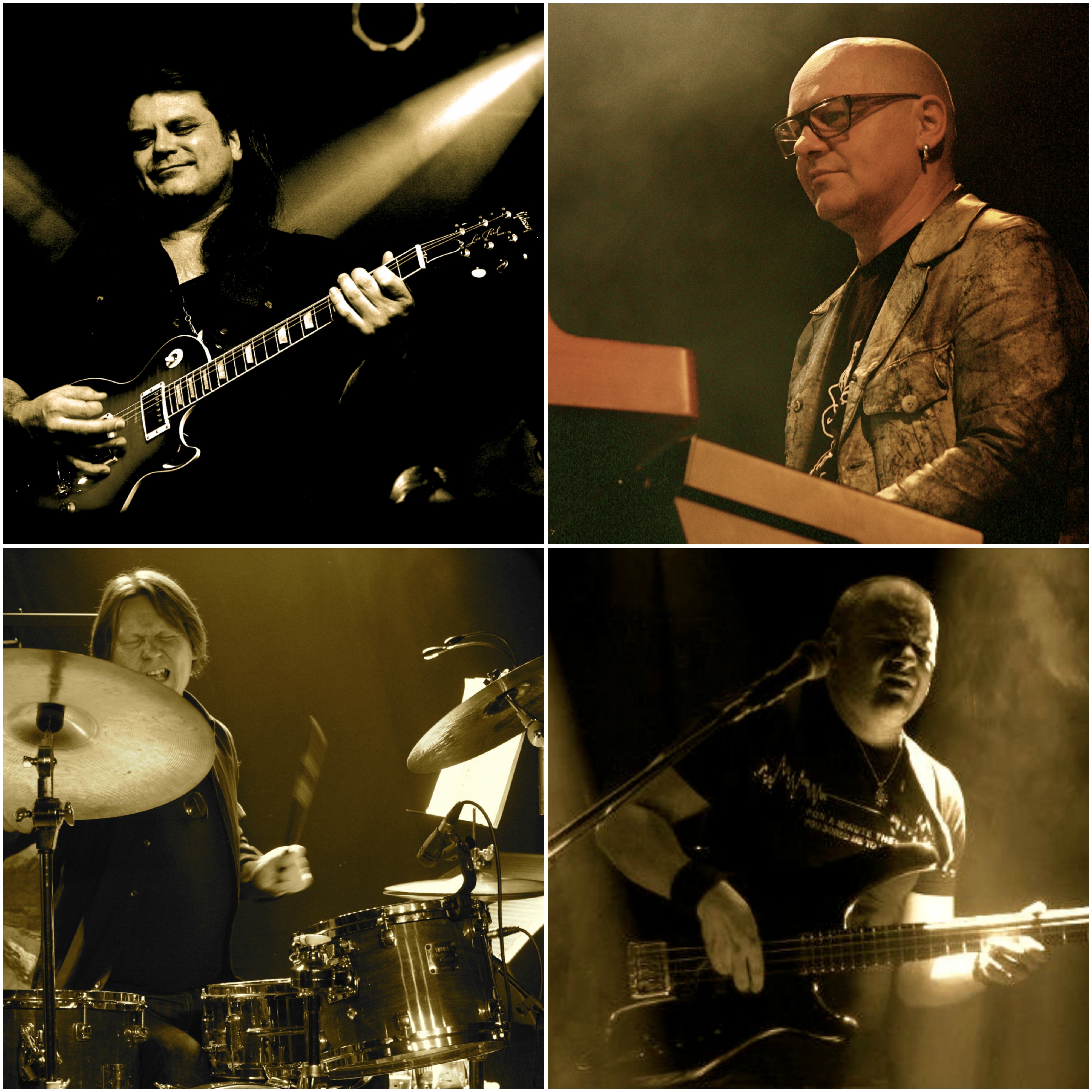 TRACK RECORD IN HIT-TRACKS TOP 100
#01 in 2016 > Time To Go
#12 in 2016 > Extraordinary
#10 in 2016 > Untold