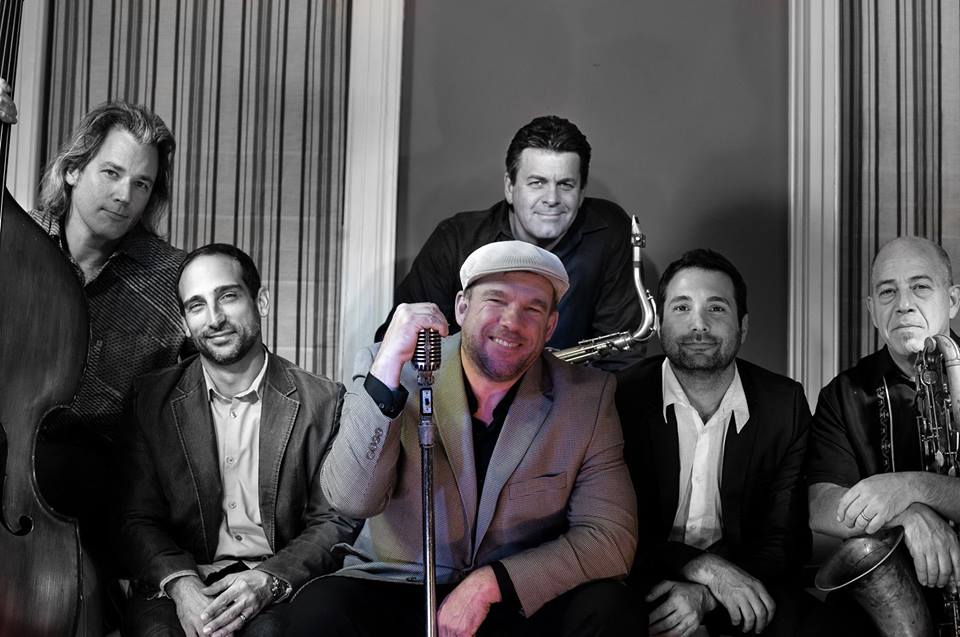 Blues Blast Best New Artist Debut winner, BMA nominee and VizzTone artist, The Chris O'Leary Band plays American Roots music, steeped in the tradition of Memphis, Chicago and New Orleans.
Chris O'Leary – lead singer, harp
Chris Vitarello – guitar
Matt Raymond – bass
Jason Devlin – drums
And The world famous Bonneville Horns:
Andy Stahl – tenor sax
Chris DiFrancesco – baritone sax
Chris O'Leary
Chris's musi­cal back­ground includes duties as lead singer and front man for rock and roll hall of famer and Grammy award win­ner Levon Helm's band The Barn­burn­ers. Dur­ing the 6 years that Chris and Levon played together they toured across the US and Canada light­ing up stages every­where they went. Chris has appeared on stage with: Leg­endary Rolling Stones side­man Bobby Keys, The Fab­u­lous Thun­der­birds, Jimmy Vivino, Jeff Healy, Dan Akroyd, Albert Lee, Dave Edmunds, Dave Maxwell and the great James Cot­ton to name just a few. Chris has also recorded with Bill Perry and Hubert Sum­lin among others.
Chris Vitarello
Chris attended the Berklee Col­lege of Music from 1991–1993, and com­pleted his Bach­e­lors of Music Degree while attend­ing the West­ern Con­necti­cut State Uni­ver­sity in 2001. Born and raised in Mount Ver­non, New York, Chris has played with many well known musi­cians such as Jimmy McGriff, Bruce Katz, The Organiks, Tad Robin­son, Tam White, Den­nis Gru­en­ling, Gina Fox, Mitch Woods and the Rocket 88s, Jeremy Baum, Roxy Perry, Jeff Ganz, Don Guinta, Arlen Roth, Eric Min­gus, Randy Cia­r­lante, Jay Collins, The Jon Bates Band, The Cur­tis Win­ches­ter Band, The Blue Rays, Michael Bram, Felix Cabr­era, Lit­tle Melvin, Jim Payne, Jerry Z., Chris O'Leary, Moose and the Bul­let­proof Blues Band, Michael Tor­sone, Big Joe Fitz, Brian and Heather Wolfe, Live Soci­ety and many more.
Matt Raymond
The newest addi­tion to the band is bass player extra­or­di­naire Matt Ray­mond. Matt has played with a vir­tual who's who of blues music greats includ­ing Hubert Sum­lin, Steve Guyger, and Paul Oscher. He has also played with Amer­i­can music leg­ends Levon Helm and Betty LaVette.  Matt has held down the chair as house bass player at Dave Gross's Fat Rab­bit Stu­dios for sev­eral years and met Chris doing a ses­sion. What makes Matt a per­fect fit for the band is that he's equally adept at both upright and fender basses. His learned musi­cal­ity, and instant chem­istry with drum­mer Jason Devlin  and the rest of the band have truly brought the band to a whole new level.
Jason Devlin
Jason Devlin received his Bach­e­lor of Music from the pres­ti­gious Man­hat­tan School of Music. Jason has per­formed with mem­bers of the Gene Krupa, May­nard Fer­gu­son, Buddy Rich, and All­man Broth­ers Band. Jason has also worked with Jazz vocal­ist Jane Mon­heit, Jazz gui­tarists Melvin Sparks, John Basile, and Doug Munro, Sax­o­phone greats Car­men Leg­gio and Jerry Dod­gion, and Organ­ist Jerry Z. He can be heard on John Basile's album It Was a Very Good Year and Doug Munro's Big Boss Bossa Nova, Booga­loo to Eminem, and Booga­loo to Kanye West.
Andy Stahl
Andy Stahl, the Ham­mer of The Bon­neville Horns, is a Hud­son Val­ley sax player who brings out an old-school King Cur­tis and Junior Walker sound from his tenor while deliv­er­ing a sound dis­tinc­tively his own.
Chris DiFrancesco
A clas­si­cally trained clar­inetist, Chris (aka Fez) is an hon­ors grad­u­ate of the Uni­ver­sity of Cal­i­for­nia, Santa Cruz (BA Music, 1987). Since the mid-80s he has per­formed and recorded inter­na­tion­ally with a wide vari­ety of ensem­bles. Chris has appeared on stage with many greats across many gen­res, includ­ing Luther Alli­son, Junior Wat­son, Mitch Woods and the Rocket 88s, Mark Hum­mel, Chrissie O'Dell, Big Joe Fitz, Eddie Kramer, Shorty King's Club­house and many others.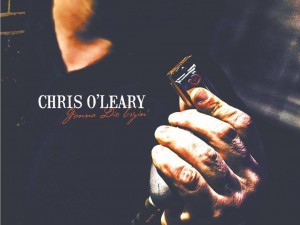 DISCOGRAPHY
2010 > Mr. Used To Be
2012 > Waiting For The Phone To Ring
2014: Live At Blues Now!
2015 > Gonna Die Tryin'
TRACK RECORD IN HIT-TRACKS TOP 100
2015 > Can't Help Yourself
2015: Letters From Home