Jim Keaveny was raised in Bismarck, ND on the Missouri River. In 2nd grade he began his first instrument, the piano. Recognizing his propensity for music, his teacher, Mrs. Jean Buck, chose him to represent her students at a University of Mary annual recital.
By 8th grade, Jim's mother insisted he quit piano or sports, until his declining grades improved. He chose to quit piano because of the strictness of his teacher. Says Jim of this time in his life, "I always hated school. One teacher even suggested they seatbelt me to my desk."
By his junior year of high school, Jim had discovered a new instrument, the guitar, and started in his first band, The Rogues, with his childhood friends Chris Braun and Mike Dwyer. It was at this time he wrote his first songs.
In 1991, after only a part of a semester of college at the University of North Dakota, Jim decided to educate himself on the road. At age 19, he spent a year and a half hitchhiking and hopping freight trains around the country. He also played a lot of guitar and had picked up the harmonica by then. Many songs were written in these early years and Jim found his voice as a songwriter.
Of this time, Jim reminisces, "These were the best years of my life. I met some of my best friends and felt I was finding myself – with like minds, the guitar, the traveling, and the poetry".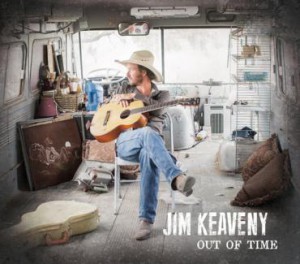 Reuniting with The Rogues, Jim played with the band for a couple years in Eugene, OR before moving with them to Austin, TX in 1995. It was there he started his solo career and released 4 albums: "These Old Things" (2000), The Great Historical Bum" (2002), " A Boot Stomping" (2005), and "Music Man" (2009). He also played bass in a few local bands including "The Fence Cutters."
Over the years, Jim has worked a colorful variety of jobs, as a fisherman, a dishwasher, a cook, a tree planter, a firefighter, a janitor, a graveyard maintenance man, a brewer, and lastly, a carpenter. He's also spent 2 years earning a living busking (performing on the streets) in the US and in Europe. In 2005 he was a Kerrville New Folk Finalist at the Kerrville Folk Festival.
In the fall of 2009, following the release of "Music Man", Jim moved to
Terlingua, a small town in far west Texas, where he spent 6 years building a completely off-the-grid house on 10 remote acres in the desert, harvesting the sun for power and rainfall for water.  It was in the desert near Terlingua that Jim composed his most potent songs to date, assembling musicians from Texas and New Mexico to release his 5th and 6th albums, "Out Of Time" (2014) and "Put It Together" (2017).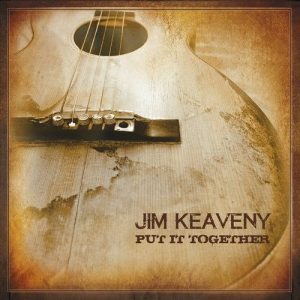 Jim's unique Tex-Americana-style seems to be a blend of everything from punk to Mariachi, with a center backbone of country.  His unforgettable (and true) tales of grit and survival are set to a wide variety of melodies and instrumentation. 
Jim Keaveny is a bona fide troubadour with an unfettered and tenacious spirit whose live performances leave spectators in awe.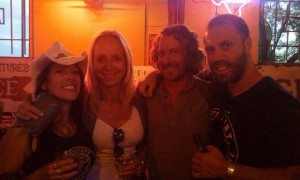 Jim was featured on an episode of Floortje Naar Het Einde Van De Wereld on the BNN Network (Dutch television). Besides an interview parts of performances were shown.
TRACK RECORD IN HIT-TRACKS TOP 100
#01 in 2016 > Out of Sight
#01 in 2016 > Anything Without You
#18 in 2016 > Eugene To Yuma
#01 in 2017 > Is It You