GT's Boos Band is a 4-piece electric-blues infused rock 'n' roll band from Central Scotland.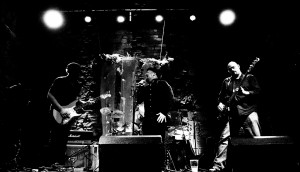 The GT's Boos Band sound combines blistering guitar solos alongside a rock influenced vocal which maintains sincerity true to the blues. Influences include Muddy Waters, B.B King, Led Zeppelin, Cream and Stevie Ray Vaughan.
2013 saw the band explode onto the scene in Scotland, performing sell out shows at Stirling's Tolbooth Theatre TWICE, first with their Steak House album launch and then supporting blues legends Blues 'N' Trouble. Other notable 2013 performances include appearances at the Thornhill Music Festival, the Edinburgh Guitar & Music Festival and the Dundee Blues Bonanza.
2014 has saw the GT's incredible rise continue. Notable performances include supporting Graham Bonnett of Rainbow fame at Edinburgh's Liquid Room, as well as performing a critically heralded performance at the Edinburgh Blues Club in April 2014 and also the first GT's Euro tour, involving 4 shows around the Netherlands. The tour was such a success that the band returned for a second tour in October 2014.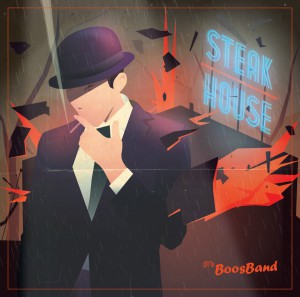 Response to the début album 'Steak House' has been overwhelming, with critic Colin Campbell from Blues Matter, describing the album as a 'stunning début release' which 'has it all from start to finish'. Excellent reviews have also been published in Blues in Britain magazine as well as other online outlets throughout the UK and Europe. Songs from the album have had extensive airplay on national UK radio and independent internet radio shows throughout the UK and Europe, including national UK coverage on the Paul Jones' show on BBC Radio 2.
The band has saw airplay in Germany, Belgium, Spain, Finland, Denmark, UK to name just a few and was nominated by readers of Wasser-Prawda magazine in Germany as 'début release of the year'.
Greig Tylor – lead vocals
John Boos – lead guitar
David Atkinson – bass guitar
Stephen Coetzee – drums
GT's Boos Band will return to The Netherlands September 10 – 13.