Hailing from Oxfordshire, in the South of England, Matt Edwards is a self-taught guitarist/singer/songwriter inspired by a huge wealth of musical genres. Unconventional yet always full to the brim with groove and power, Edwards is a songwriter that stands out of the crowd in the UK Blues scene. Edwards writing and musical style includes elements of Led Zeppelin, Cream, BB King, Black Crowes to name a few and vocally is inspired by the big vocalists of the classic rock era.
2012 saw the first of Edwards studio release's ''Follow The Plan'' which gained critical acclaim from Music Journalists and fans alike.
The much anticipated second studio release "Four Berry Jam" is produced by Stuart Dixon. Alternative Blues Rock with heavy groove, at its best. It has edge, a huge sound and a mix of big blues rock, tight funk and mellow blues songs.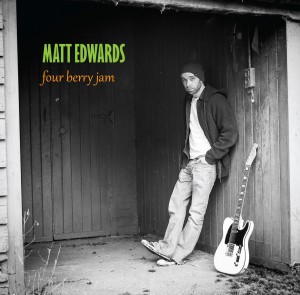 With the release of "Four Berry Jam" and a combination of solo acoustic sets and working live with his full band, 2015 will be a busy one for Matt. Keep an eye on his and PICA's gig page for upcoming shows.
Matt Edwards: guitar/vocals
Andy Norris: drums
Pete Thomas: bass guitar