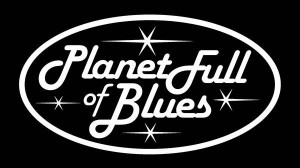 Planet Full Of Blues is a versatile, seasoned, and professional guitar fueled blues/rock band from Virginia USA. Although best known for their original music, the band pays homage to those that have come before them. Live performances often include a mix of originals and covers by favorite blues masters such as BB King, Tommy Castro, Stevie Ray Vaughan, Popa Chubby, Freddie King and others.
Planet Full Of Blues released a self-titled debut album in August 2008. Follow up "Hard Landing" has was released in 2014.
The Band:
Johnny Ray Light: guitar, vocals, songwriting
Brock Howe: drums, vocals, songwriting
Ron Dameron: bass and vocals
Various Artists on horns, guitars, vocals, & keyboards.
Track Record in Hit-Tracks Top 100:
2014 > Big Mouth
2014 > I Had A Dream