Formed in late 2010, Tweed Funk has garnered national and international acclaim for their horn-driven, sweat-soaked, soul-blues. This Milwaukee, Wisconsin band is fronted by Joseph "Smokey" Holman, who recorded under Curtis Mayfield in the early 70's. Tweed Funk boasts 3 Wisconsin Area Music Industry (WAMI) wins in the last 2 years for the band and it's members. Tweed Funk's two CD releases and performances at blues festivals and top blues-rooms have earned the band praise from press and media around the world.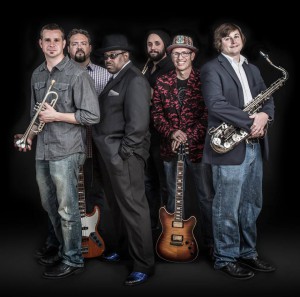 The band's third CD, "First Name Lucky", has been well received with the following awards and accolades:
– Nominated for a 2014 Blues Blast Music Award for Soul Blues Album
– #11 on the Living Blues Radio Chart (April 2014)
– #10 on the Roots Music Report Top 50 Blues Album Chart (4/11/14)
– Elwood's Blues Breaker of the Week on The Blues Mobile (6/15/14)
– Two hits in Hit-Tracks Top 100: 'Blues In My Soul' and 'Time To Burn'.
– Excellent reviews in publications from around the world including Big City Rhythm & Blues, Living Blues, Jefferson Blues Magazine (Sweden), Soul Bag (France), RockTimes (Germany), Blues in Britain, American Blues Scene, and many more.
On April 29 Tweed Funk will release their 4th album "Come Together", which consists of 10 new original songs. The band made a concerted effort with the new album to focus on writing quality songs as opposed to writing to a formula. Additionally, Tweed Funk wanted to take advantage of their revised line-up and work more collaboratively in the songwriting process. 
This feel good album makes us already happy in the first spin. It's on repeat now!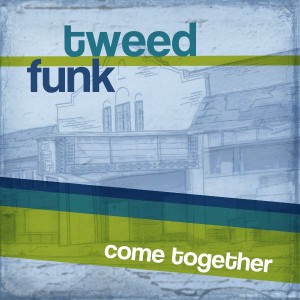 Joseph "Smokey" Holman: lead vocals
JD Optiekar: guitar
Eric Madunic: bass, hammond, piano, guitar, backing vocals
Dave Schoepke: drums and percussion
Andrew Spadafora: sax
Doug Woolverton: trumpet
Chrissy Dzioba/Sara Moilanen: backing vocals
Track Record in Hit-Tracks Top 100
2014 > Blues In My Soul
2014 > Time To Burn
2016 > Love Ain't Easy