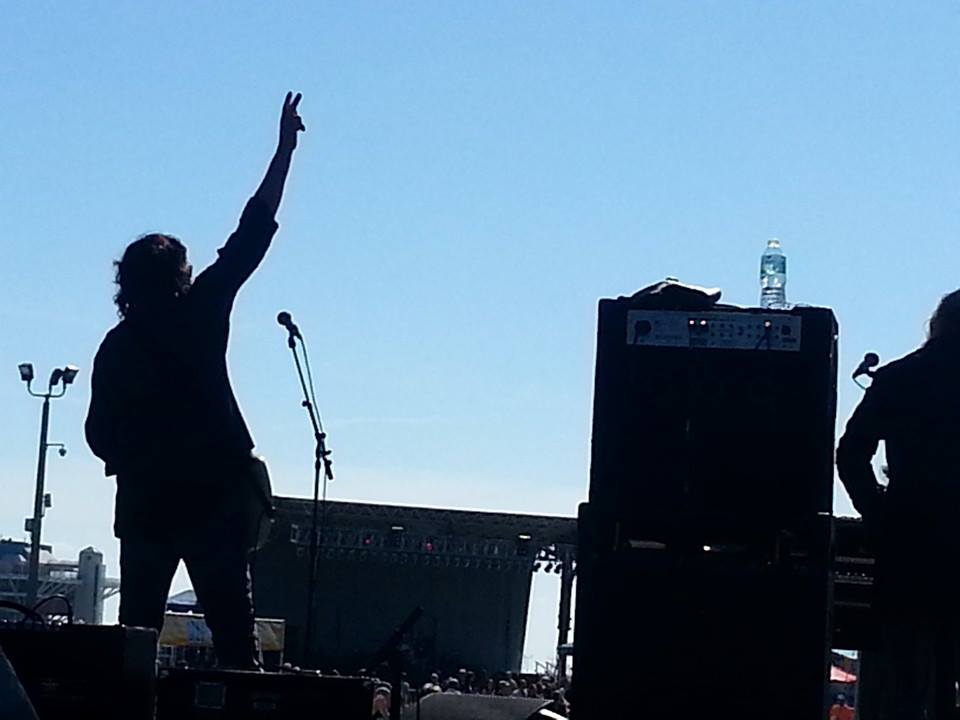 Sean toured with the legendary Hubert Sumlin as his guitarist and band leader from 1998-2003. During a tour throughout England in 2001 Britain's own "Guitarist" magazine named Chambers as one of the top 50 blues guitarists of the last century!
His first album "Strong Temptation" was released in 1998. His second release entitled "Humble Spirits" (2004) features several special guest artists including Bernard Allison, The Toler Bros, the late Bruce Waibel and several other great musicians. The CD was produced and engineered by industry veteran Bud Sneider (Allman Bros, Gov't Mule).
In 2004, shortly after his second cd release Sean was forced to relocate when his home was struck by Hurricane Francis, and then again by Hurricane Gene. After being flooded out of his home, he was forced to take a day job to pay for expenses and a new place to live. Chambers worked 5 days a week for the next 4 years catching up and rebuilding his life, all the while still playing regularly around his home state of Florida to a steady and loyal fan base.
"TEN TIL MIDNIGHT" was released on October 20, 2009 and has garnished a number of rave reviews since. "Ten Til Midnight" appeared on the Living Blues Charts for the first three months after it's release, as well as appearing at #1 on the FL Roots & Blues charts for over 4 weeks in a row, and has been receiving steady airplay in 45 states around the U.S, as well as many markets overseas.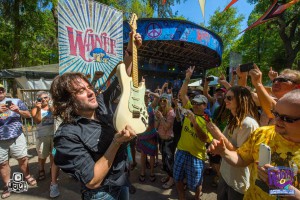 Live from the Long Island Blues Warehouse was released in December 2011.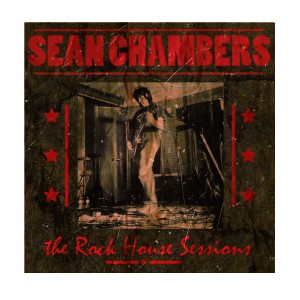 Sean''s latest album "The Rock House Sessions" is the first album he's recorded as Sean Chambers rather than The Sean Chambers Band; and producing for the first-time is legendary keyboard player Reese Wynans (best-known as a member of Stevie Ray Vaughan's band). It's also his first album using all studio musicians, as Sean and Reese tapped into a host of all-star local players and songwriters. The album was recorded at the studio of another acclaimed keyboardist – Kevin McKendree (Delbert McClinton Band) – named The Rock House, hence The Rock House Sessions.
Besides Sean on lead vocals and lead guitar, the main band includes Reese Wynans on keyboards, Tommy MacDonald on bass and Tom Hambridge on drums. Special guests include Rob McNelley on guitar, TJ Klay on harmonica, Chaz Trippy on percussion, Etta Britt on backing vocals, Bob Britt on guitar, Steve Herman on trumpet, and Jim Hoke on sax.
Touring Band: Todd Cook – Bass / Paul Broderick – Drums / Sean Chambers – Guitar/Vocals / Gary Keith – Blues Harp
If you like your blues blazin hot, this quartet will definitely light your fire!
For European bookings Email to ronpennings@planet.nl.
TRACK RECORD IN HIT-TRACKS TOP 100
#10 in 2014 > World On Fire