MINOTAURO is a symphonic metal band featuring musicians from Italy, Croatia and Slovenia. Their trademark is an unique mix of metal and classical music.
The band was formed in 2010 in Trieste (Italy) by guitarist and songwriter Roko Smajlagic, joined by his friend and bass player from Croatia Davor Pavelić, from their previous band HEAT. After a while they recruited drummer Emanuele Petrucci, guitarist Peter Pahor and the Italian metal singer Rudy Berginc. With keyboard player Ales Lavric, who has a lot of experience with arrangements and orchestrations for metal and classical music, the band was completed.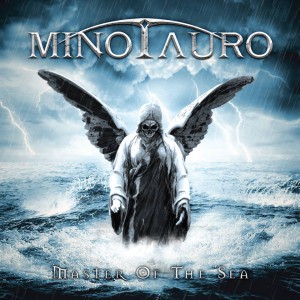 Minotauro released in 2013 their album "Master Of The Sea" on German label DUST ON THE TRACKS Records. As producer the band chose the German producer Achim Koehler. He also mixed and mastered the album. The album features some special guests: Goran Edman (Yngwie Malmsteen, John Norum, Street Talk, Karmakanic) from Sweden, Tom Naumann (Primal Fear, Sinner) from Germany and the guitar virtuoso and studio session-man Bor Zuljan (Devil Doll, Sank Rock) from Slovenia. Minotauro has also a stable collaboration with the Croatian Orchestra IstiraPhonic, directed by Denis Modrušan, who also worked with the band during the production of the album.
After the release of the album the guitarist Peter left the band and was replaced by Damjan Caharija. www.minotauro-band.com
Track Record in Hit-Tracks Top 100:
#54 in 2014 > Master Of The Sea
#08 in 2014 > Hero
#03 in 2015 > The Taste Of Freedom
Minotauro – The Taste Of Freedomsoundcloud.com