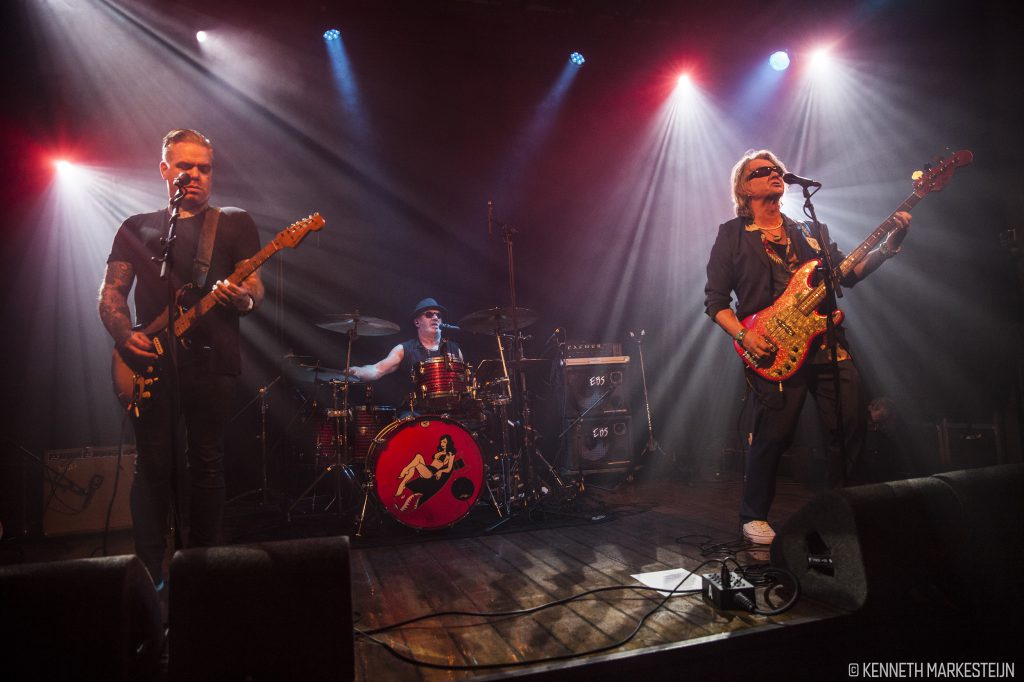 LaBomba is een ervaren Amerikaans/Nederlands rock trio, opgericht in Den Haag en tegenwoordig gevestigd in Bergharen bij Nijmegen, waar de band ook hun eigen studio heeft. De band bestaat uit Dave Bordeaux, bass and vocals (Diesel, Billy The Kid, The Clarks), Maroen Franse, guitars and vocals (Winterland, Rebel) en Peter Nelissen, drums and vocals (Smokin' Cadillac, Yaya's).
De mannen van LaBomba zijn door de rock-wol geverfd en hebben met andere projecten en bands in de hitlijsten gestaan, supports gedaan van Anouk en Golden Earing en internationaal getourd.
Ondertussen hebben zij 2 albums gemaakt, waarvan de laatste in België samen met de live producer en technicus van Triggerfinger….en die sound hoor je zeker terug op het album "Switchblade".
In de coronatijd wordt in de eigen studio druk geschreven en gewerkt aan het 3e album dat naar verwachting in maart 2022 zal uitkomen.
LaBomba is dan tevens support act van Los Lobos in Paradiso in Amsterdam.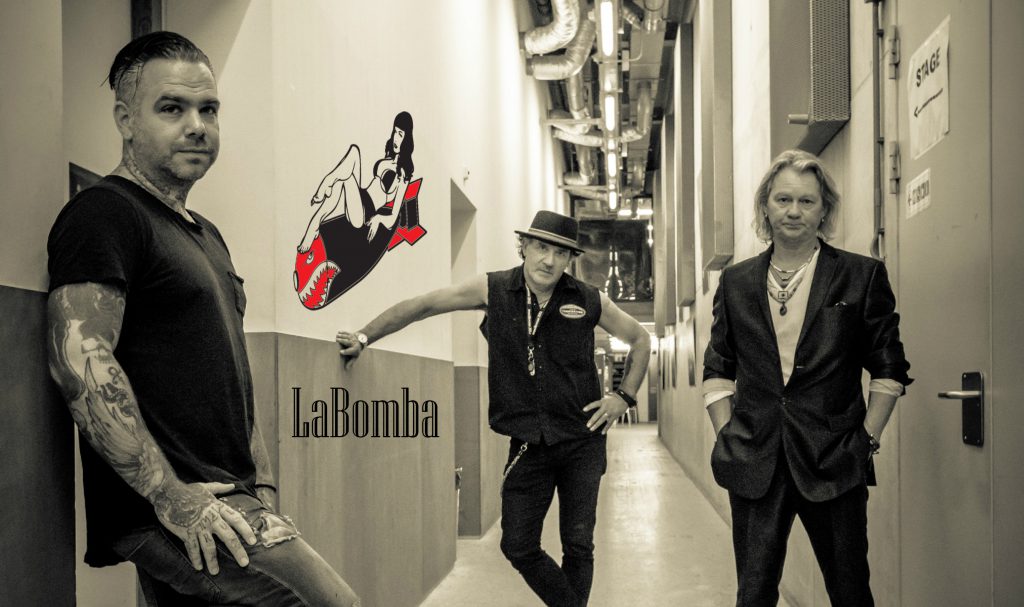 LaBomba is the high energy American/Dutch roots/rock trio from The Hague in Holland.
Besides Peter Nelissen on drums and vocals the power trio has guitar virtuoso Maroen Franse on guitar and vocals and American Dutchman Dave Bordeaux on bass and vocals at the front of the stage. Dave is not the only link to the US. Maroen left Holland for LA at the age of 16 to study guitar at the famous GIT where Steve Vai and Eddy van Halen were among his teachers.
They play their songs with high live energy and use all their vocals for tight vocal harmonies and choose the lead vocal that fits the song best. Not a lot of bands that can do that. It makes them sound very American.
Early 2018 LaBomba released their first album "Fresh, Loud and Different" and that is what they are. Fresh, loud and different.
July 2019 LaBomba recorded their second studio album in Dunk Studio's in Zottegem, in Belgium with producer Jannes van Rossom. Sound engineer of Belgian Rockers Triggerfinger amongst others.
Besides that LaBomba has also recorded a live album in 2019 on their tour in venues like Paard in The Hague and Paradiso in Amsterdam.
3voor12 (VPRO) called their sound a combination of Eddie Vedder and an early Aerosmith. We like that idea and compliment, but to us LaBomba sounds like…….LaBomba.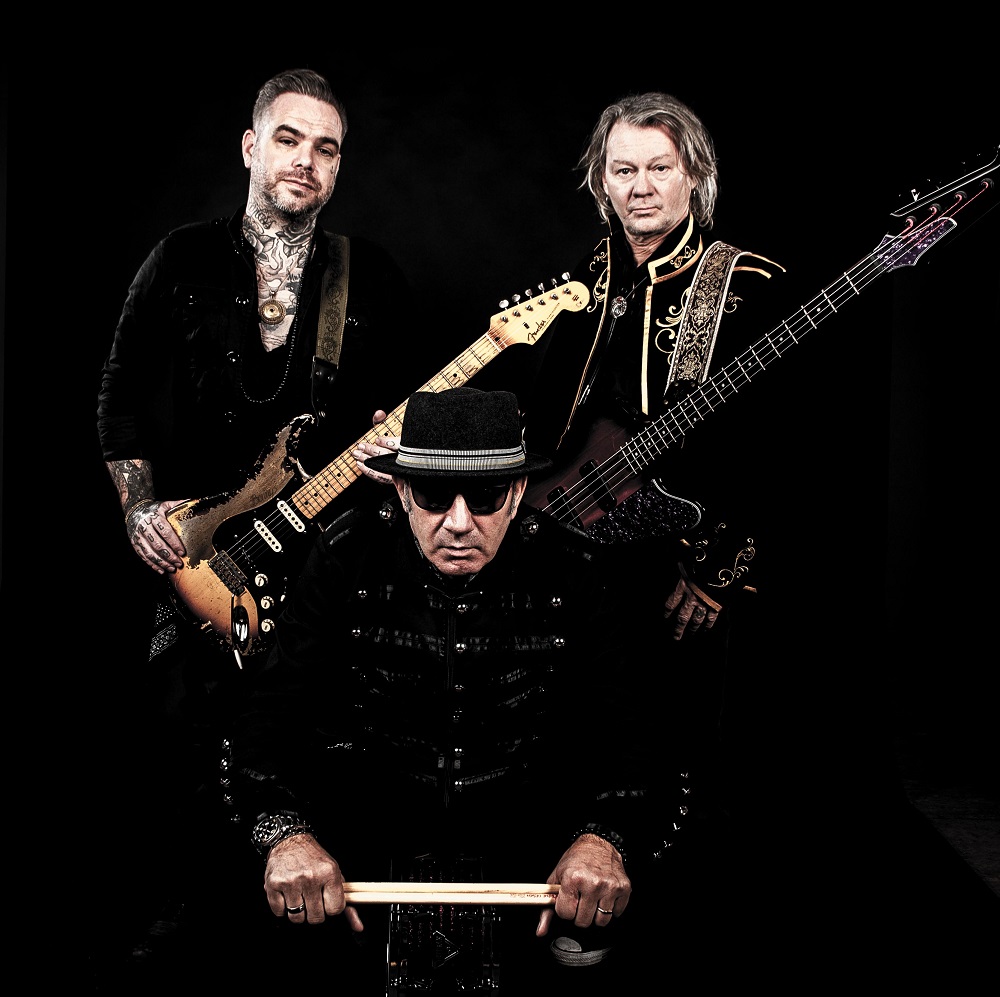 Link to album "Switchblade"
https://labomba.hearnow.com/switchblade