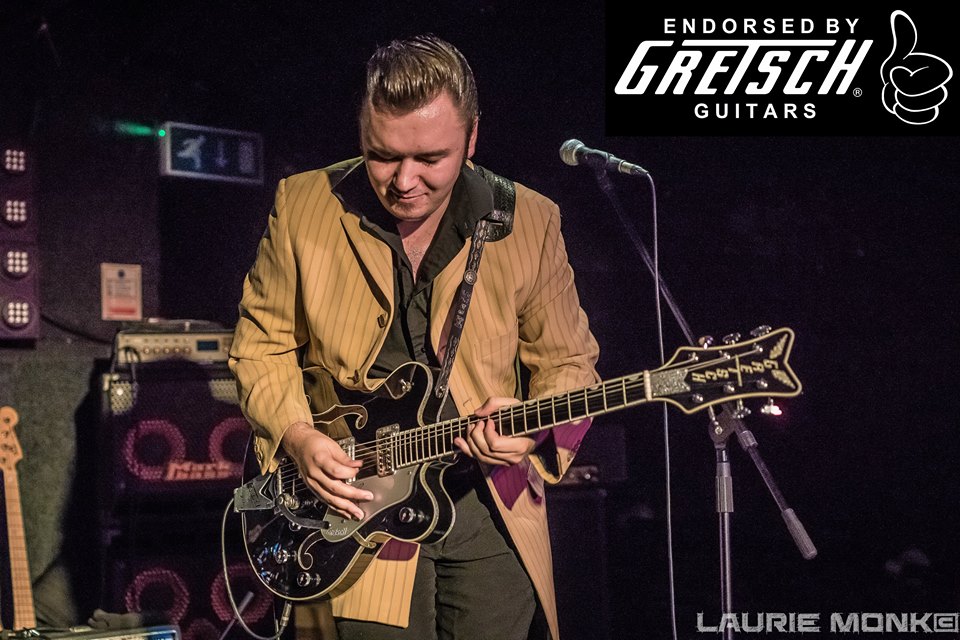 'Ruzz Guitar's Blues Revue' – A new powerful, Soul injected Blues/R'n'B/Rock'n'Roll band hailing from Bristol UK and lead by Gretsch endorsed guitarist Ruzz Guitar. After taking inspiration from many great guitarists such as Wilko Johnson, Brian Setzer, Jim Heath and Jimmie Vaughan, Ruzz Evans has developed what he has learnt into his own style which is quickly becoming recognized around the globe.

After a few years of playing with multiple Blues and Rockabilly band's from Bristol and Bath and playing all over the UK and Europe, Ruzz has decided to put together this Blues/R'n'B/Rock'n'Roll band to showcase his unique, multi-genre guitar playing and song writing. Joining forces with drummer Zachary Evans and upright bassist Joe Allen from Bristol, they come together to create the unique sound that is "Ruzz Guitar's Blues Revue".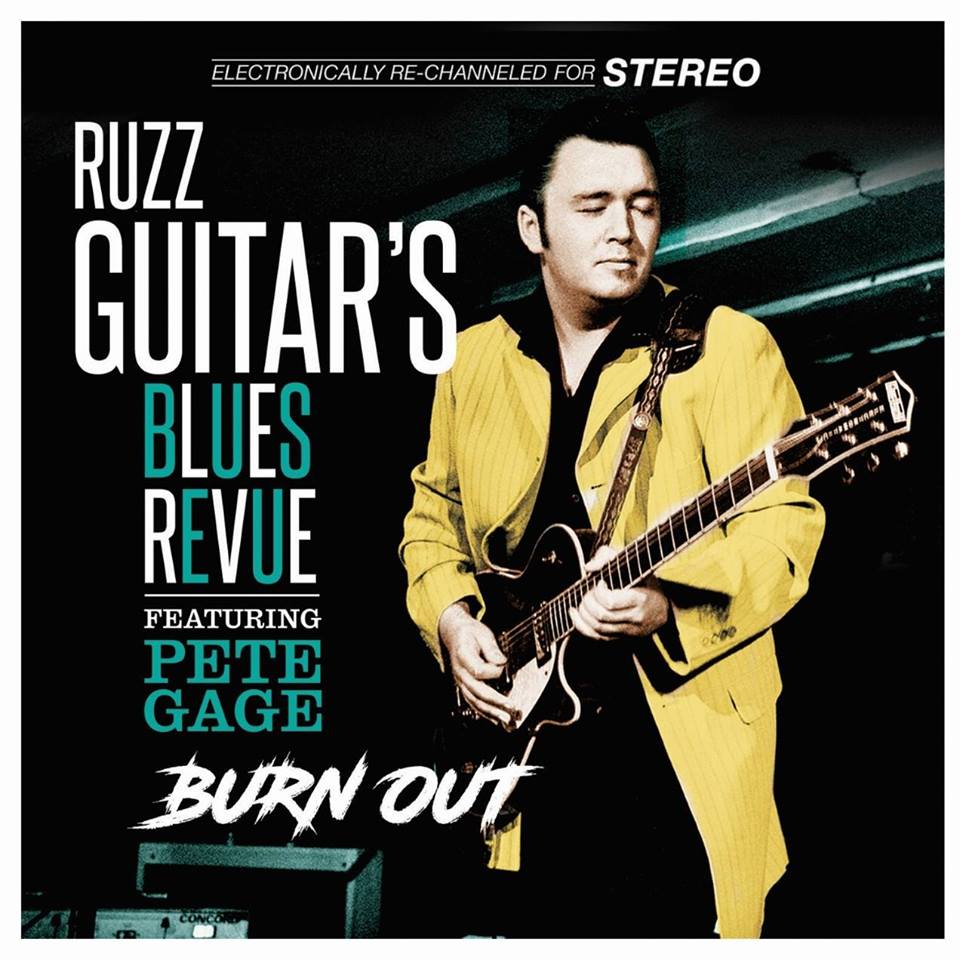 Since the band started in 2014 they have been going from strength to strength. They have had the opportunity to open for many great artists including well known bands on the Rockabilly scene "The Delta Bombers" and "The Rhythm Shakers" (both from Las Vegas USA) but the show the band are most proud of was an opening slot for UK R'n'B rockers "Dr Feelgood" back in November 2015. Since then the band have opened for American blues guitarist "Kirk Fletcher" (The Fabulous Thunderbirds, Joe Bonamassa, Solo band) on his recent UK tour and also for UK funk kings "The Blockheads" (of Ian Dury & The Blockheads). 2015 saw the release of their first, self-titled album which quickly began to get radio plays from all over the globe including various places in America (Hanks Americana Radio for example), Melbourne Australia and various places around the UK and Europe. From this the band had a very successful tour of Holland and Belgium in July 2015 which has led to plans for the next trip in July 2017. 2016 also saw Ruzz receive the honour of being officially endorsed by Gretsch Guitars, form the "Big Band" version of "Ruzz Guitar's Blues Revue" and the release of the new studio album 'Burn Out', which features special guest Pete Gage (Dr Feelgood/Pete Gage Band) and a bigger sound than the previous album.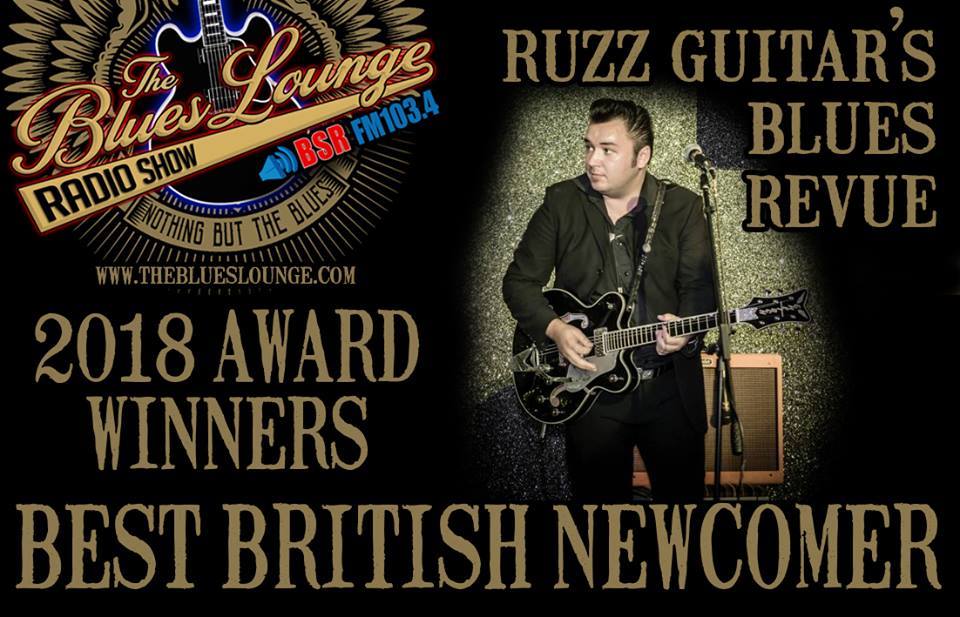 "Ruzz Guitars Blues Revue comes out smokin' with 10 great blues and rockabilly tracks that we can't stop playing. This three piece band is tearing it up on the air waves for all of us over here in the USA"
Hanks Americana Radio
Houston, Texas (USA)
"That young man can pick! He tears it up like a pro and plays way beyond his years!!" – Paul Pigat (Cousin Harley)
"Ruzz Guitar is a joy to see and keeps this beautiful roots music alive and well" – Kirk Fletcher (The Fabulous Thunderbirds/Joe Bonamassa/Solo Band)
"When I've seen Ruzz play live, what's great is that it's obvious he has his influences, but he never just copies, he has his own style and you can guarantee it'll get your attention" – Johnny Hop (UK Rock)
"You got numerous a lot of guitar players out there. Only a few outstanding talents can make you jump up, and take notice. Ruzz is just such a talent." – Alexander Verwilst
"Ruzz Guitar's Blues Revue rocks! Ruzz Guitar's Blues Revue puts the rock in rock and roll riot!" – Sam Goode (Rock and Roll Riot Radio Show)
"The quickest, slickest and sickest set of Rock N Roll fingers in the West (and beyond)! A true master of his art without any ego and a pleasure to work with" – James Maggs (Lindo Guitars)
"One of the best kept secrets on the local scene – rockabilly big band blues delivered with attitude and passion (and now sponsored by Gretsch, well done fella)" – Jonathon Kardasz (Bristol 24/7http://www.bristol247.com/)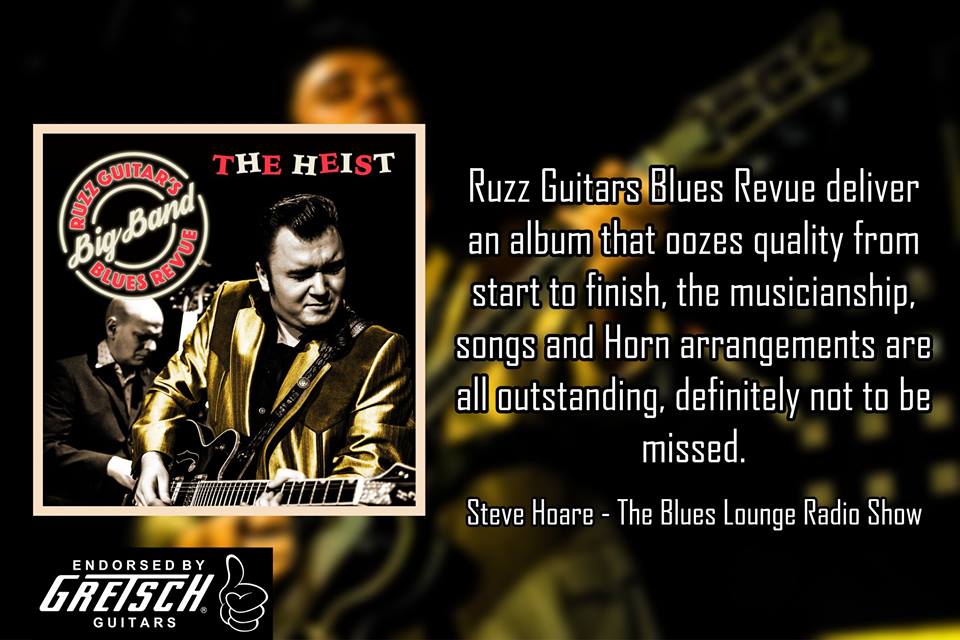 The new album "The Heist" is out November 10. First single is 'Home To Me'.