Marked for greatness from an early age by Blues behemoth Walter Trout, Mitch Laddie has been honing his virtuoso guitar playing on the big stage since being signed to Provogue Records at 17.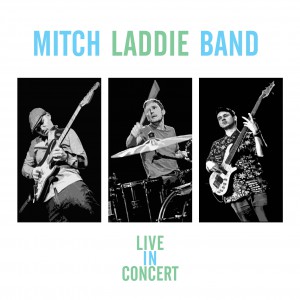 He was voted by a throng of passionate fans to play the Galtres Parklands Festival in 2013, and was unaware until the festival organisers contacted him.
Mitch is complemented by two extraordinary musicians in their own right: powerhouse drummer Matt Connor, and the effusively cool Rhian Wilkinson. With his rhythm section underpinned by a firm and genuine friendship, the trio are airlock-tight and are known for delving into ethereal, funky jams. Influenced by Hendrix, Stevie Ray Vaughan, Eric Johnson, Michael Jackson, Prince and The Police, Mitch Laddie Band blend a plethora of styles into a unique and modern take on soulful, guitar driven music.
In 2014 the Newcastle based band released the magnificent "Live In Concert". Their latest release is "Let You Go".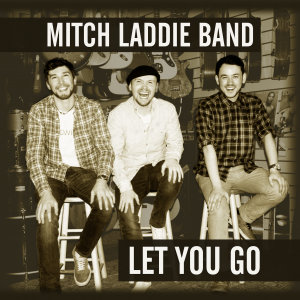 "Let You Go", was released on the 18th of September, 2015.
Clearly influenced by Miles Davis, Buddy Miles, Tower of Power, Michael Jackson, Prince, Robben Ford, and D'Angelo, Mitch Laddie Band blend blues, funk, jazz, rock and soul into an unique and modern take on soulful, guitar driven music. Nice to see that 'Take It Off', 'Move On Over' and 'Cut Loose', the three charted hit-tracks of the EP "Steel Town Music Sessions", earlier this year released as a Bluesfest Royal Albert Hall giveaway, are included in a slightly different versions. 'Linger' was earlier available as a live track on the "Live in Concert" album (2014). 
Mitch Laddie's eagerly awaited brand-new album "ANOTHER WORLD" is out now and highly recommended! Guest on two tracks is Johnny "Blue Hat" Davis on saxophone.
Mitch Laddie: guitar & vocals
Rhian Wilkinson: bass
Matt Connor: drums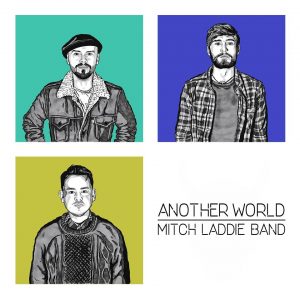 Mitch has it all: Talent, humility and a musical integrity that galvanises an international fan-base. Mitch Laddie Band's style is genre destroying. Many commentators have declared him the future for those who are yearning for an artist who delivers pure music: Find out why.
Mitch Laddie is on the front cover of the December issue of Blues In Britain Magazine. In the magazine an awesome review of the new album "Let You Go" and very enjoyable interview with Mr. Paul Long.
Track Record in Hit-Tracks Top 100:
2015 > Take It Off
2015 > Move On Over
2015 > Cut Loose
2015 > Crimson
2018 > Home
2018 > Wrong Place, Wrong Time