Uptempo Soul Funk and Blues with a New Orleans twist! Phil Gates style is reminiscent of early Buddy Guy mixed with a special blend of flavors from Jazz, Fusion, and the Chicago, Delta, and Mississippi Blues styles.
Phil Gates was born in Chicago Ill., into a family of musicians that helped form his music style, and ability. Phil began playing musical instruments at the age of eight. Later, while in the U.S. Air Force, Phil was selected as the guitarist and technical director for the "Tops in Blue" World Tour, which performed in fourteen countries as well as the halftime show at the NFL Superbowl. Phil recently moved from Los Angeles USA to Switzerland.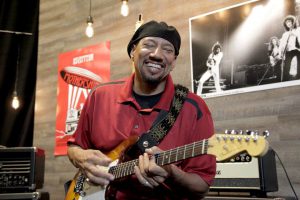 The Phil Gates Band won the 2009 Regional International Blues Challenge, as well as the "Beale Street Blues Kings" Competition in Memphis. Phil has been a valued judge for the Blues Foundation's International Blues Challenge in Memphis, TN (2010), and also at the Guitar Center "King of the Blues" competition in Hollywood, CA (2008-2010)
Phil has also performed at great Blues venues such as B.B. King's, Cozy's, Biscuits and Blues San Francisco, Highway 99 Seattle, WA, The Monterey Bay Blues Festival, The Santa Clarita Blues Festival, The Topanga Canyon Blues Festival, The Simi Valley Cajun & Blues Festival, The Blues Music Awards Blind Raccoon Showcase, The Blues Nights Gossau(Blues Festival in Gossau, Switzerland)
As front of house sound engineer at the Caravan of Dreams Performing Arts Centre in Fort Worth, Texas, Phil worked with some of Blues and Jazz's greatest performers to include: Buddy Guy, Stevie Ray Vaughn, Albert King, Dizzie Gilespie, Wynton and Branford Marsalis, Kevin Eubanks, Eartha Kitt, Dianne Reeves, Bobby "Blue" Bland, and many others. In the studio, Phil is an accomplished session guitarist,performing on such projects Philip Bailey, Maurice White, Zac Harmon, Preston Glass, Peabo Bryson, Regina Belle, Melba Moore, Freddie Jackson, Evelyn "Champagne" King, Deniece Williams, Jody Watley, Howard Hewett, Teddy Pendergrass, and Brian McKnight.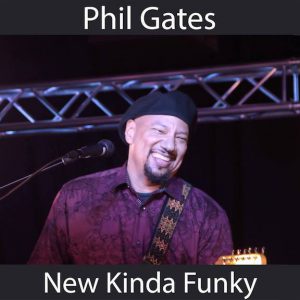 Phil is the founder of the Los Angeles Blues Society. He has also Co-Produced the award winning Blues record "The Blues According to Zacariah", and scored an AFI film "My Normal Life". Phil has also written and produced a guitar loop CD for M-Audio's Pro Session's Library and Apple computer's Garage Band. Phil is a published author with Mel Bay Publications with an instructional book called "Recording The Guitar". He is also very active as producer and is currently the Director of Music for the James Marshall Hendrix Foundation (www.jimihendrixfoundation.com).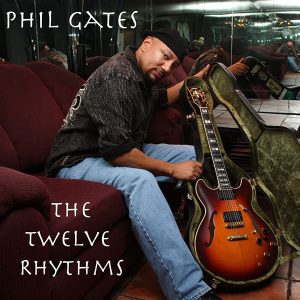 "The Twelve Rhythms" is Phil's 9th album. Guest artists include: Eric Gales, Kenny Neal, Rob Mullins Piano, Poncho Williams, Tre' Balfour, Elizabeth Hangan, and the BAND: Larry Houston (keys), Ron Battle (bass) and Keith Williams (drums). The album is out now and highly recommended! First hit is 'New Kinda Funky'.
TRACK RECORD IN HIT-TRACKS TOP 100
Top 10 in 2016 > New Kinda Funky
2017 > You Want Me