Wilbert Kieboom, a.k.a. Blues Dog is a Dutch Blues Rock gitarist educated in the USA, who operates from his studio in The Hague (Den Haag). Kieboom is an experienced musician, session guitar player and music producer. He masters various guitar styles and feels at home in any life setting, from the smaller blues/ jazz joints to the large stages in any country. In the summer of 2013 he launched the album: Blues Dog & friends "We play Moore". Among his friends are Thijs Boontjes (Anouk), Boaz Kroon (Anouk), Ferry Kunst (King Jack), Guido Blom (King Jack), Sven Ravenhorst, Maya Shanti-Koldijk, Diwa Meijman, Lennard Franken, Julia Driessen and Joost Renders. On their repertoire are songs of e.g. Gary Moore, Joe Bonamassa, John Mayer and Jonny Lang.
The new live band consists out of Wilbert Kieboom (a.k.a. Blues Dog) – guitar and vocals, Sven Ravenhorst – lead singer and guitar, Lennard Franken on bass, Mike Friedman on drums and Julia Driessen on keyboards.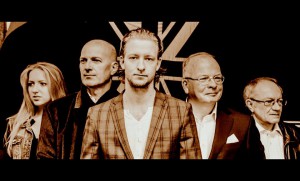 De hedendaagse blues band Blues Dog drijft op sterke vocalen met heerlijke harmoniërende en soms duellerende gitaren in de Lynyrd Skynyrd traditie, een lekkere "groove" van de bassist en drummer en keyboards die je in een zweefvlucht mee gaan nemen. Naast eigen nummers hoor je heerlijke covers van o.a. Joe Bonamassa, Eric Clapton, Jonny Lang, John Mayer en Gary Moore.
http://www.reverbnation.com/bluesdogwilbertkieboom
Wilbert Kieboom (alias Blues Dog) is een ervaren muzikant, sessie gitarist en muziekproducer . In 2013 nam hij zijn eerste album Blues Dog & Friends op. "We Play Moore", een album dat al veel lof toegezwaaid heeft gekregen en met 5 tracks genoteerd stond in de Hit Track Top 100 en CD van de Week was. Deze CD kwam tot stand met medewerking van muzikanten van Anouk en King Jack.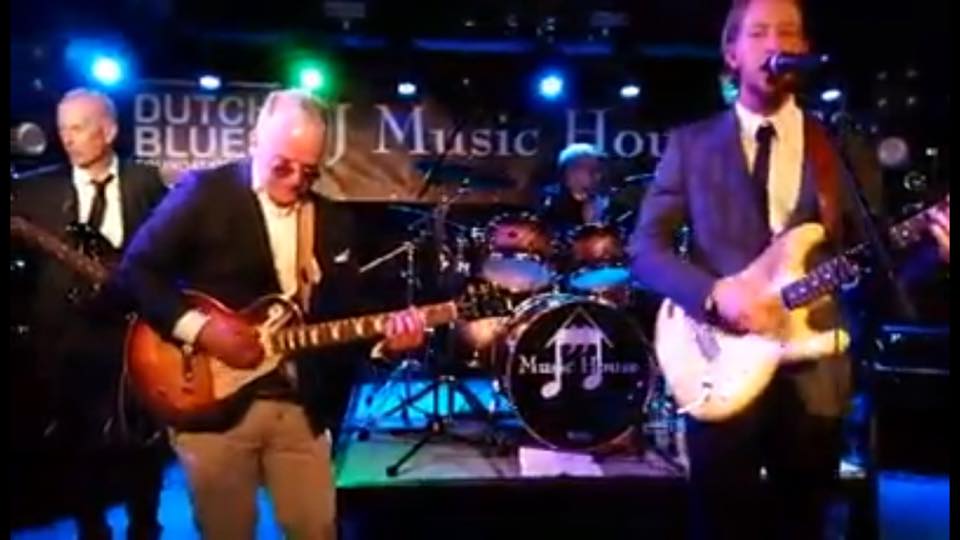 ACTUEEL
BLUES DOG & FRIENDS hebben zich op 30 april jl. geplaatst voor de finale van de Dutch Blues Challenge, georganiseerd door de Dutch Blues Foundation. De finale is op 9 oktober 2016.
TRACK RECORD IN HIT-TRACKS TOP 100
#07 in 2014 > Story Of The Blues
2014 > Marathon Man
2014 > Midnight Blues (featuring Maya Shanti)
2014 > Still Got The Blues (featuring Maya Shanti)
2014 > Sloe Gin (featuring Michelle)
2015 > Grilling The Devil (featuring Maya Shanti)
2015 > Waking Away (featuring Sven Ravenhorst)
2016 > Still Raining (featuring Sven Ravenhorst)
2016 > Midnight Blues (featuring Ashley L.)