A history buff as well as a music lover, Canadian Jake Hiebert was drawn to the jazz tradition for its passion and sensuality. He lamented the rise of the stuffy 'jazz intellectual' and dreamed up a plan to bring jazz back to its streetwise, rough hewn roots. Jake's stage persona evoked strident passion and longing as he performed his jazz and blues influenced compositions in venues across Canada finding kindred spirits who appreciated his dream of a "Bawdy House Jazz" revival. Around this time, he became known as Father of the 'Swing Punk' sound. Big Rude Jake is a lyricist, songwriter, singer, musician, bandleader and history buff with a diverse array of influences. Noted for his skill as a blues shouter and raconteur, Big Rude Jake is especially drawn to the roots of American music. You'll hear blues, jazz, swing, rockabilly, jump, gospel, folk and fingerpicking ragtime guitar. Add a sharp wit, a little cabaret and some punk attitude, and you've got Big Rude Jake.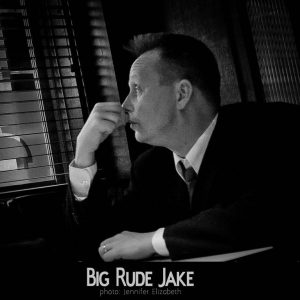 Upon completion of his 4th album in 2001 (LFDJ), BRJ took a protracted hiatus from the recording industry. The decision to 'disappear' was made during recovery from a car accident which prevented him from touring the new record. It served him well. During those years, he went back to playing solo guitar, enjoying the chance to focus on the ragtime fingerpicking style he'd studied under Mose Scarlett. He still played live, both solo and as a band leader, but used a pseudonym, shaking off the 'big suit party animal' persona of recent years. It left many uncertain of his whereabouts.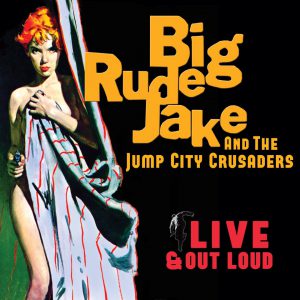 Big Rude Jake's return to the recording side of the music business was marked by the release of Quicksand in 2009 – yet another departure, inspired by Americana, Ragtime, Roots, Gospel and Folk. The enthusiastically crowd-funded live album, LIVE AND OUT LOUD, launched October 3rd, 2012. It's Jake's 6th official release. Numbers 7 and 8 were not far behind. Rockabilly band, Tennessee Voodoo Coupe's 2nd album launched at Viva Las Vegas 2013. The release of Blue Mercury Coupe's 6 piece retro punk recording followed just a few weeks later. On the horizon? A solo or duet album… he hasn't decided yet…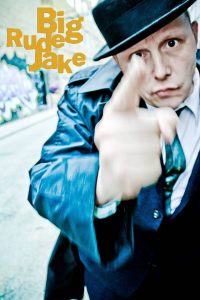 Music Agency P.I.C.A. is working together with James M. Walker from Road Dog Music Group.