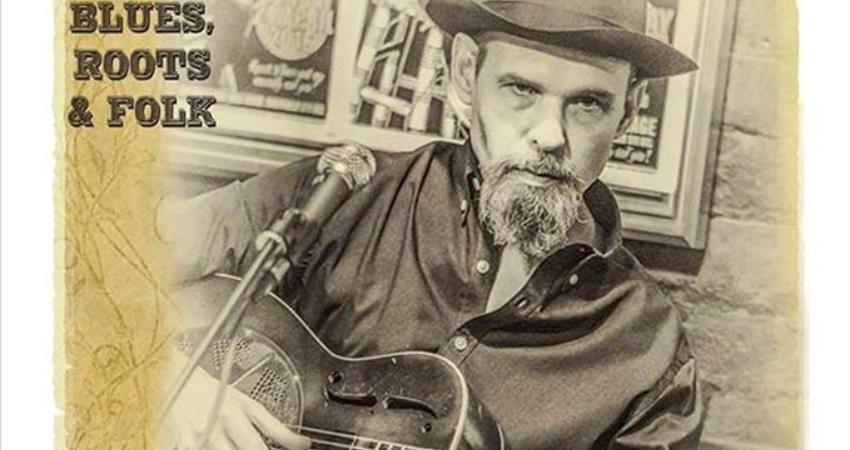 Mark Harrison's unique songs are attracting a lot of attention and he has established a growing reputation for the individuality of his music. He takes elements of blues and folk, adding his own twist to produce something totally original. His music, with its memorable tunes and strong and compelling rhythms, has been going down very well with audiences of all kinds and ages.
Mark is doing something fresh and different, tapping into the timeless quality of the early blues to produce music totally relevant to the present day. His highly distinctive songs cover a wide range of non-standard topics. They all have something to say or a story to tell. They'll make you move, make you think, make you smile.
Mark's live shows are well-known not only for the music but also for his introductions and explanations of the songs, and audiences frequently comment on how big a part these play in their enjoyment of the shows. Delivered in a manner often described as 'wry' and 'dry', these mark him out even more as a unique artist.
Mark is a thrilling, rhythmic finger-picker and slide player, with a very distinctive style and sound. He plays a 1934 National resonator guitar and a 12-string guitar.as well as singing. He has been described as 'one of the UK's foremost acoustic blues performers'.
Based in London, Mark tours widely, playing at festivals, arts centres and a wide variety of other top venues. Festival appearances include a sell-out headline concert at Celtic Connections, Jazz FM Love Supreme Festival, Bearded Theory, Lakefest, and top folk and blues festivals such as Ealing Blues, Maryport Blues, and Purbeck Folk.
Mark has received numerous nominations in the British Blues Awards, including for Songwriter, Acoustic Artist and Best Original Song.
A film of Mark's song Panic Attack was made by a director who works for Ridley Scott's organisation – this film was showcased at the Cannes Film Festival, where it got a great reception.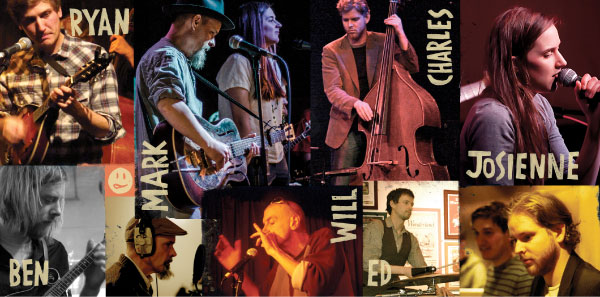 Mark plays in various line-ups. His top-class band consists of some of the UK's most highly regarded roots musicians and together they make a unique sound. With a very flexible set-up, he generally performs as solo, duo or trio, with Charles Benfield and Ed Hopwood.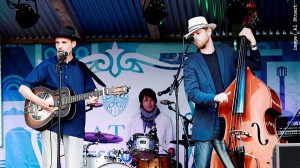 CHARLES BENFIELD: double bass, producer
Charles produced the CDs, mixed and mastered them and plays a key role as musical director. He's a brilliant double bass player and the lynchpin of the whole thing. He's a terrific musician, who knows everything I don't know – a pretty broad field that appears to be getting bigger all the time.
---
WILL GREENER: harmonica
Will is an extraordinary harmonica player who is a complete individualist. He doesn't just play brilliantly, he does things that are both unexpected and just right. You have no idea what a harmonica can sound like until you've heard (and seen) Will in full flight.
---
JOSIENNE CLARKE: vocals/sax
Josienne has an astonishing voice that works wonderfully with my songs. When she takes lead vocal, rooms stop and heads turn. Her harmonies are a treat too. Probably the best female folk singer around, she has a thriving career as a duo with Ben. She also plays sax in the band to great effect.
---
BEN WALKER: mandolin/electric guitar
Ben is a ridiculously gifted musician whose contribution is immense. His mandolin playing is an integral part of the sound, and on electric guitar he adds all sorts of terrific styles and sounds. Ben also plays as a duo with Josienne and has his own recording set-up, Ben's Room.
---
ED HOPWOOD: drums/percussion
Ed's drumming style perfectly matches the material and adds hugely to what I'm doing. He's a natural for this kind of music and always comes up with something that's both interesting and right. He also plays an array of percussion, including the occasional appearance of washboard.
---
RYAN CARR: mandolin/vocals
Ryan is an amazing mandolin player, who played with me from the start and features prominently on Crooked Smile. After three years, and a great many gigs and adventures, he has now returned to his native Canada, but may well pop up with me again.

DISCOGRAPHY
Mark's five albums, Turpentine, On The Chicken Sandwich Train (live), The World Outside, Crooked Smile and Watching The Parade, have been unanimously acclaimed across a wide range of areas of the music world, with fantastic reviews in a large number of well-regarded print and online media in the UK, the US and Europe, and airplay on a very large number of radio shows in the UK (including BBC) and around the world. Mark's albums all consist entirely of original songs on all manner of subjects, and top quality production and musicianship. In addition, they include lyrics booklets and stunning and much-acclaimed artwork by WeareFrank.
2010 > Watching The Parade
2012 > Crooked Smile
2014 > The World Outside
2015 > On The Chicken Sandwich Train
2016 > Turpentine