Dudley Taft grew up in a country called the "Midwest", where he learned the values of friendship, roots blues, rock 'n' roll and a good ear of corn. With a background that includes Berklee College of Music as well as years touring with rock bands Sweet Water and Second Coming, Dudley is a thinking man's blues rocker. The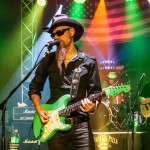 re's plenty of swagger here, but also the sensitivity of a thoughtful songwriter. In his music you'll hear delta roots mingling with Seattle grunge, a southern twang with a high-octane crunch.
Dudley's music career began in high school when he founded the band Space Antelope with friend Trey Anastasio (of Phish). In the 1990's he joined Seattle band Sweet Water, touring the states with Monster Magnet, Candlebox and Alice in Chains. After recording two albums for Atlantic, he left the band to resurrect Second Coming. More touring followed with an album on Capitol Records and a taste of success thanks to the single "Vintage Eyes" which made it to #10 on the Rock Radio charts. In 2006, Dudley started playing blues rock in Seattle, and released the album Left For Dead in 2010.  Dudley now makes his home in Cincinnati, OH.
Dudley's music can be heard in movies and on television, most notably The Sixth Sense, and on That Metal Show and Gene Simmon's Family Jewels
Dudley Taft > Skin And Bones
Dudley Taft did it again. His 4th album is a true masterpiece!
Eleven great new tracks will take you on an exciting ride from 'Skin And Bones' till 'Mojo Woman'. Over and over and over again, you really don't want to wake up from this blues rock trip. All songs, words and music are written by Dudley Taft, except Leland Mississippi Blues by Johnny Winter. "Skin and Bones" is produced by Dudley Taft and John Kessler.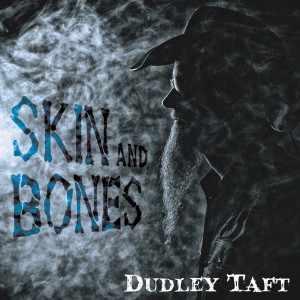 All basic tracks of the album were put together from sessions at Dudley Taft's home (Muchmore Studio) in Cincinnati, with the help of Seattle based bassist John Kessler and drummer Jason Patterson from North Carolina. The backing vocals of Rachel Williams and the keyboard overdubs by Rock and Roll Hall of Famer Reese Wynans (Joe Bonamassa!) were done at the Omni Sounds Studios in Nashville. Eric Robert recorded some B3 on the song 'Coming Home' at John Kessler's studio in Seattle.
Dudley Taft and his band will be back in Europe in June, July and August with his Summertime Bluestour 2016 for festivals and clubgigs. The line up for the live shows is the same as in 2015: Dudley Taft (guitar and vocals), John Kessler (bass), Carl Martin (drums) and Eric Robert (keys). It's gonna be a long hot summer!  Release date is October 16. Available on iTunes, Amazon and CDBaby.
REVIEW: Walter Vanheuckelom (Blueszine) The Netherlands/Belgium
http://www.blueszine.nl/20…/…/22/dudley-taft-skin-and-bones/
REVIEW: Mladen Loncar (Blues For You / Soundguardian) Croatia
http://www.soundguardian.com/dudley-taft-skin-and-bones
BRAND NEW: LIVE IN EUROPE
REVIEW: http://www.bluesmagazine.nl/recensie-dudley-taft-live-europe/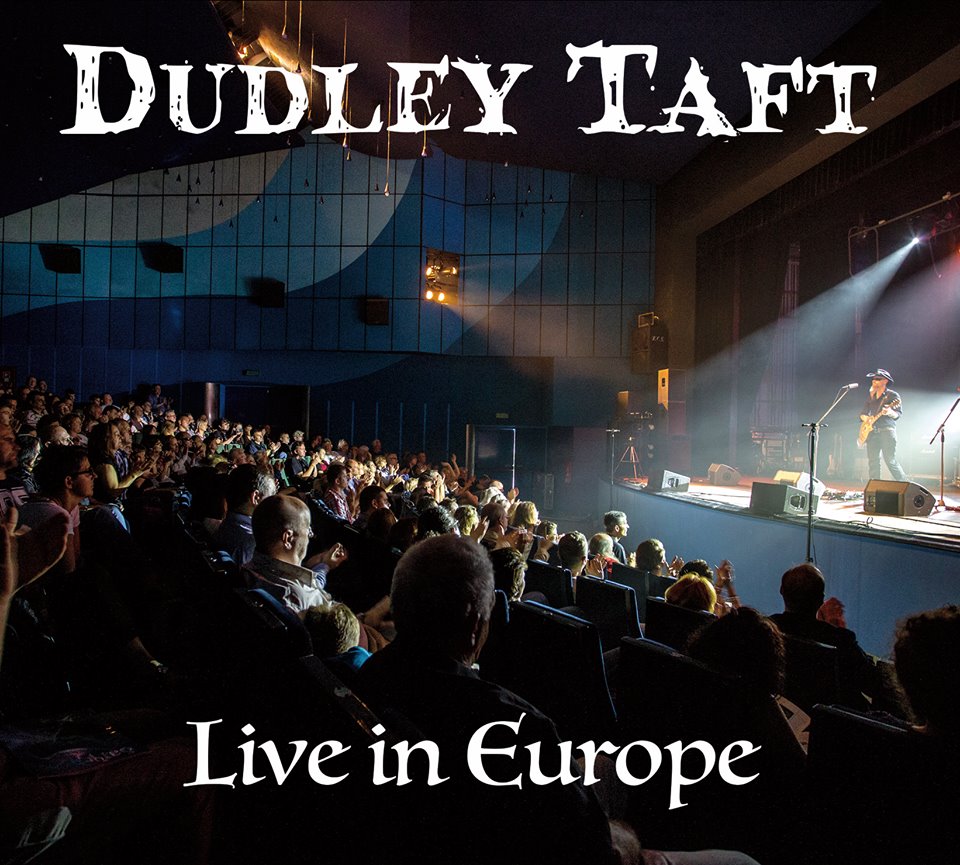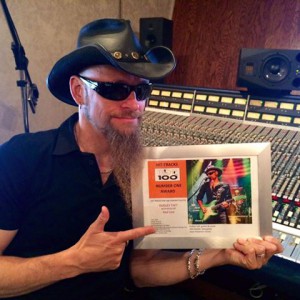 TRACK RECORD IN HIT-TRACKS TOP 100:
#32 in 2013 > Meet Me In the Morning
#08 in 2013 > Deep Deep Blue
#07 in 2013 > God Forbid
#41 in 2014 > Screaming In The Wind
#01 in 2014 > Red Line
#07 in 2015 > The Reason Why
#09 in 2015 > Tears In Rain
#01 in 2015 > Skin And Bones
#06 in 2016 > Leland Mississippi Blues
#01 in 2016 > Lonesome Memphis Blues
2016: One Of These Days