Kelly Richey is a master Blues guitarist, who has been touring as a pro nationally and internationally since her teens. She fronts her blistering power trio The Kelly Richey Band, featuring Tobe "Tobotios" Donohue and Rikk Manning with a rock-solid poise and assurance that is unmistakable. Based in Cincinnati, Kelly Richey is one of the hardest working independent musicians out there, to date logging an extraordinary 800,000 miles touring, and at one point in her 30 year professional career, gigging a grueling 275 days out of the year. Richey started playing guitar at the age of 15. Today, at a staggering 3,750 gigs later, she more than earns the title of Master guitarist. She has been described as "Stevie Ray Vaughan trapped in a woman's body with Janis Joplin screaming to get out". Richey's masterful guitar chops capture an audience with muscular, explosive guitar leads that will astonish even the most seasoned blues enthusiast. The heady combination of Richey's powerful alto voice and the sheer intensity in her playing solidify Kelly Richey's standing among the best blues guitarists known today. Kelly Richey fronts her power trio The Kelly Richey Band. 
The Kelly Richey Band features heavy, riff-soaked blues guitar driven head first into monster funk bass lines and rock/hip hop infused backbeats. Kelly Richey's distinctive, burn-up-the-fretboard guitar work and husky vocals meet up with the legendary Freekbass, one of the best funk bassists in the music world today, and drummer Big Bamn, a powerhouse drummer who lays down solid, in-the-pocket grooves that forge the backbone for Freekbass and Richey to fly on. These masterful players bring unparalleled energy and brilliant musicianship to the stage, deftly melding blues, rock, and funk for a dizzyingly potent wall of sound. Simply put, their live shows have to be seen to be believed. Richey has shared the stage with such legends as Lonnie Mack and Albert King, and has opened for Joe Cocker, Johnny Winter, Edgar Winter, Walter Trout, Little Feat, Foghat, REO Speedwagon, George Thorogood, Average White Band, Warren Zevon, and James Brown.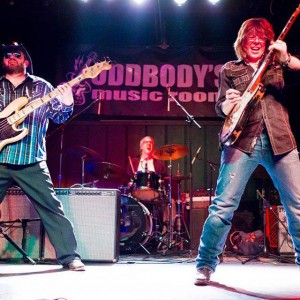 The new album "Shakedown Soul" will be released on March 4. It's her16th album in her 35 year career as a guitar slinger. The album is an unprecedented mix of urban/indie in-your-face, raucous rock 'n' roll, blues, funky bass, and synthesized electronica, complete with DJ scratching and John Bonham style drum grooves and loops. With added elements like horns, strings and synth sequencing that combine to make "Shakedown Soul" a one-of-kind, phenomenal sonic wall of sound that will have you foot stomping and head banging one minute and completely mesmerized the next. Richey's husky alto vocals and raw, ultra personal songwriting will leave you introspective, speechless and wanting more.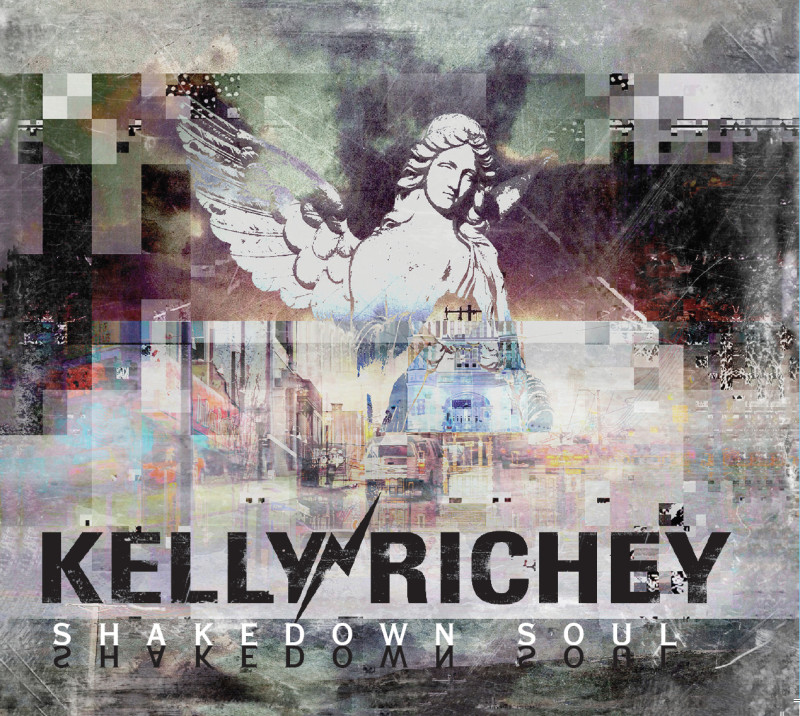 "Shakedown Soul" is produced by Tobe "Tobotius" Donohue. All the songs are original and feature Kelly Richey on guitar and vocals. Six out of then ten were recorded with engineer Duane Lundy with Robby Cosenza on drums, Lee Carroll on keys and Blake Cox on bass. The other four tracks feature Rikk Manning on bass, and Tobe Donahue on drums, scratching and synths.
TRACKLIST IN HIT-TRACKS TOP 100
2014 > Fast Drivin' Woman
2015 > Love
2016 > Fading