The best new thing out of the UK is here!
Renowned for pushing the boundaries of the blues rock genre and delivering incendiary live sets Virgil & The Accelerators have been making a huge impression across Europe. Touring in their own right and on premium support tours with the likes of Michael Schenkers Temple Of Rock, Uriah Heep and Wilko Johnson. Exploding onto the scene in 2009 they working relentlessly through the pub and club scene.
2011 saw the release of their critically acclaimed debut album called "The Radium". It gained many 5 star reviews and notably Classic Rock Magazine included it in their best of year round up. Also gaining 2nd place to The Black Keys in the coveted Best Albums award by USA magazine Blues Rock Review. 2012 saw the band recording a live DVD/CD to a packed house at the Marshall Amplification HQ in Milton Keynes. 2013 the band managed to bag legendary producer Chris Tsangarides who has produced King's Call, Gary Moore, Thin Lizzy, Black Sabbath, Judas Priest amongst others. "Army Of Three" was released October 2014. The big success came in 2015. Three tracks peaked together 12 weeks at #1 in the Hit-Tracks Top 100. The fourth peaked at #2. 2015 is not over yet, but it's already clear that this sensational band will be awarded at the end of this year for best band, best track (Blow To The Head) and best album.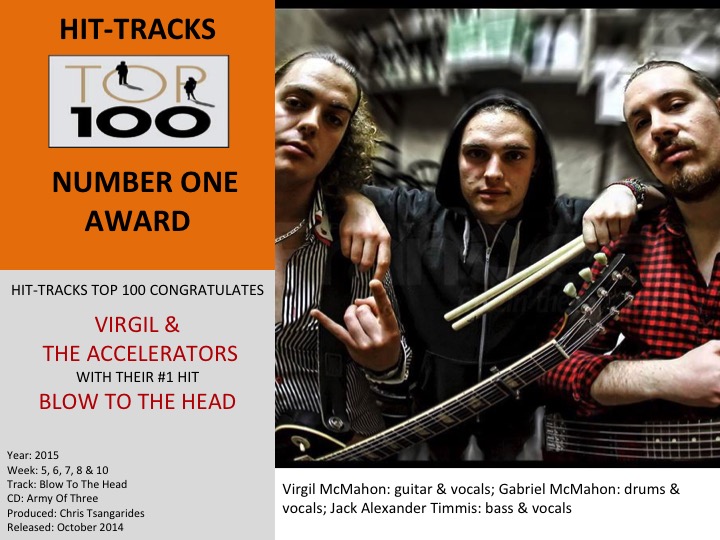 Members:
Virgil McMahon: guitar & vocals
Gabriel McMahon: drums & vocals
Jack Alexander Timmis: Lakland bass & vocals*
Virgil McMahon
As a kid growing up in South Africa he was often sat side of stage at his dad's (Hendry McMahon) gigs soaking up all he saw and learning about how a band worked. The family immigrated to the UK when he was 10 and by age 13 he was sitting in with his dad's newly formed band The Accelerators with best mate Hugh Morgan. After much encouragement from Hendry and Hugh, Virgil was made a permanent member of The Accelerators. The band was reborn as Virgil and The Accelerators in 2006. In 2009 Virgil & The Accelerators took on a different slant in the form of Virgil's younger brother Gabriel on drums.
Gabriel McMahon
Gabriel was following a passion for boxing when Virgil suggested joining him in the band. Like his brother the mojo flowed through his veins and he took to playing them drums with frightening ease. Today you will find Gabriel behind his custom built Natal kit. A formidable talent that drives the band through their relentless live sets.
Jack Alexander Timmis*
After some years of gigging with several different bands, Jack decided to take his craft seriously by taking the route of a University education. He studied Music at Birmingham City and Derby University. After several fruitless attempts of finding a local group of musicians, Jack stumbled upon the advert that would change his life. The unknown band were based in the Birmingham area, they needed a bass player, and most importantly they were under the age of 60. That unknown band would later be revealed as Virgil and the Accelerators….who happened to live 1 mile from Jack's house….
*On September 11 the band announced that bass player Jack Alexander Timmis is replaced by Joel Wildgoose.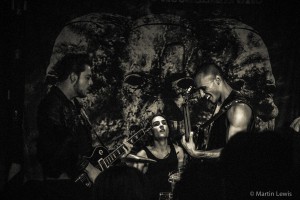 TRACK RECORD IN HIT-TRACKS TOP 100
#1 in 2015 > Blow To The Head
#1 in 2015 > All Night Long
#1 in 2015 > Give It Up
#2 in 2015 > Through The Night
2015 > Love Aggression (still charted)