2015 BLUES BLAST AWARD NOMINEE
SEAN COSTELLO RISING STAR AWARD
Born outside Chicago, Deb Ryder was influenced by the music of the city, and by her father, a Chicago club sensation. Deb began appearing on stage as a young teen at her step father's famous nightclub The Topanga Corral, where she opened for such blues legends as Etta James, Big Joe Turner and Taj Mahal to name a few. It was there that she honed her style as a blues performer.
Her much anticipated debut album "Might Just Get Lucky" was a hit, garnering rave reviews and acclaim. The CD was chosen by The Southern California Blues Society to represent as their entry for the IBC Best Self Produced Debut Album category.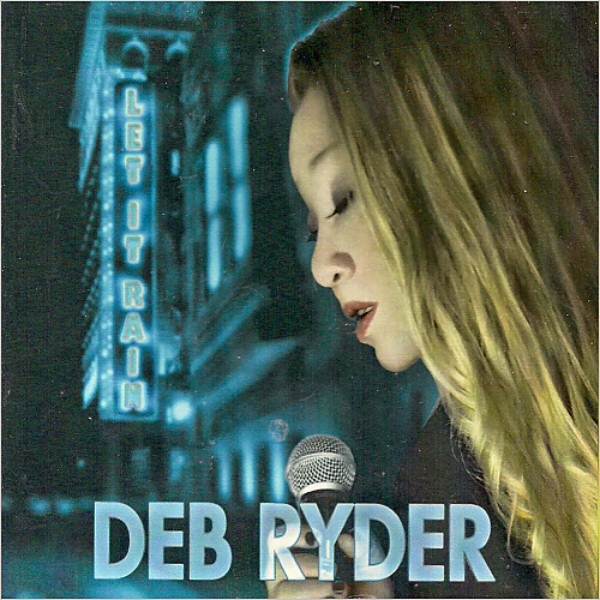 Her new release "Let It Rain" was recorded at Ultratone Studios with the legendary and award winning engineer / mixer Johnny Lee Schell at the helm. Produced by Grammy Award winning producer Tony Braunagel, this album features the absolute A-List of renowned players in the genre who bring a fresh energy and powerful sound.
Tony Braunagel
Mike Finnigen
Johnny Lee Schell
Kirk Fletcher
Albert Lee
Kim Wilson
Ric Ryder
James Hutchinson
David Fraser
Lee Thornburg
Lon Price
All eleven songs are originals by Ryder and are a celebration of the blues from classic to modern, Chicago to New Orleans. The reviews are stellar and the acclaim keeps pouring in! Deb is currently touring to promote her new release Let It Rain across the united States and Europe this year!