Met hun wortels in de Blues en Southern Rock muziek grijpt "MYLK" terug op de attitude van de Amerikaanse bewaarders van dit genre. Volledig geïnspireerd door deze mastodonten uit de blues maakt "MYLK" op een eigenzinnige manier muziek. Het viertal manoeuvreert met hun uitermate herkenbare sound, tussen warme klanken met telkens een pakkende melodielijn, waarbij de band met hun nummers treffend de nuance tussen donkere en melancholische klanken weet weer te geven, waarbij de onderlinge chemie en diepe muzikale gelaagdheid duidelijk voelbaar is."MYLK" klinkt vaak net zo geraffineerd als ingetogen, en heeft duidelijk een balans gevonden tussen strakke overrompelende muziek en melodieuze songs met een hedendaags scherp randje.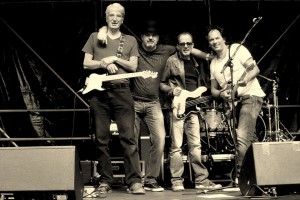 With their roots in Blues and Southern rock music, the band falls back on the attitude of the American keepers of this style. Just like them they want to make music in a self-willed way. But with a sharp contemporary touch.
The four musicians, based in in the South of The Netherlands manoeuvre between warm sounds with each time a catchy melody, reflecting the subtle distinction between dark and melancholic sounds in a striking way. "MYLK" often sounds refined and subdued at the same time and they have found a clear balance between melodic songs and intense music which takes you by surprise. Enjoy a solid set of songs at which their mutual chemistry and deep musical stratification can be sensed clearly.
On their self released  EP "Little Red Betty" you will find four great tracks: 'Old men Shoes', 'Little red Betty', 'Decades of Payne' and '47th Street'.
Mylk signed recently at record company Blues Company. They re-released the debut EP and changed the title into "47th Street". Included now is the music video of '47th Street'.
The New album "Live It Loud" with 10 brand new songs is out now!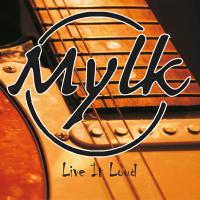 Members of the band are:
Dave James Hendrikse – vocals & guitar
Jan van Haperen – guitar
Harrold Nabben – bass
Jan van der Pluijm – drums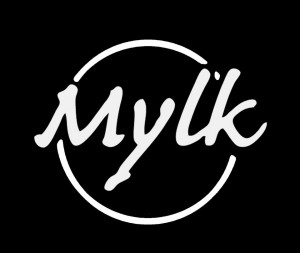 Mylk Blues Rock
https://www.facebook.com/bluesrock.mylk
http://www.mylk.nl/
TRACK RECORD in Hit-Tracks Top 100
2015 > 47th Street
2015 > Did You Save The World