STARLITE CAMPBELL BAND
A fresh taste of British blues…
On 1st February, 2017 the Starlite Campbell Band released the new British Blues album 'Blueberry Pie' on the independent label Supertone Records. In November 2017 it was Nominated amongst four others for a European Blues Award in the Best Album / Recorded Session Category.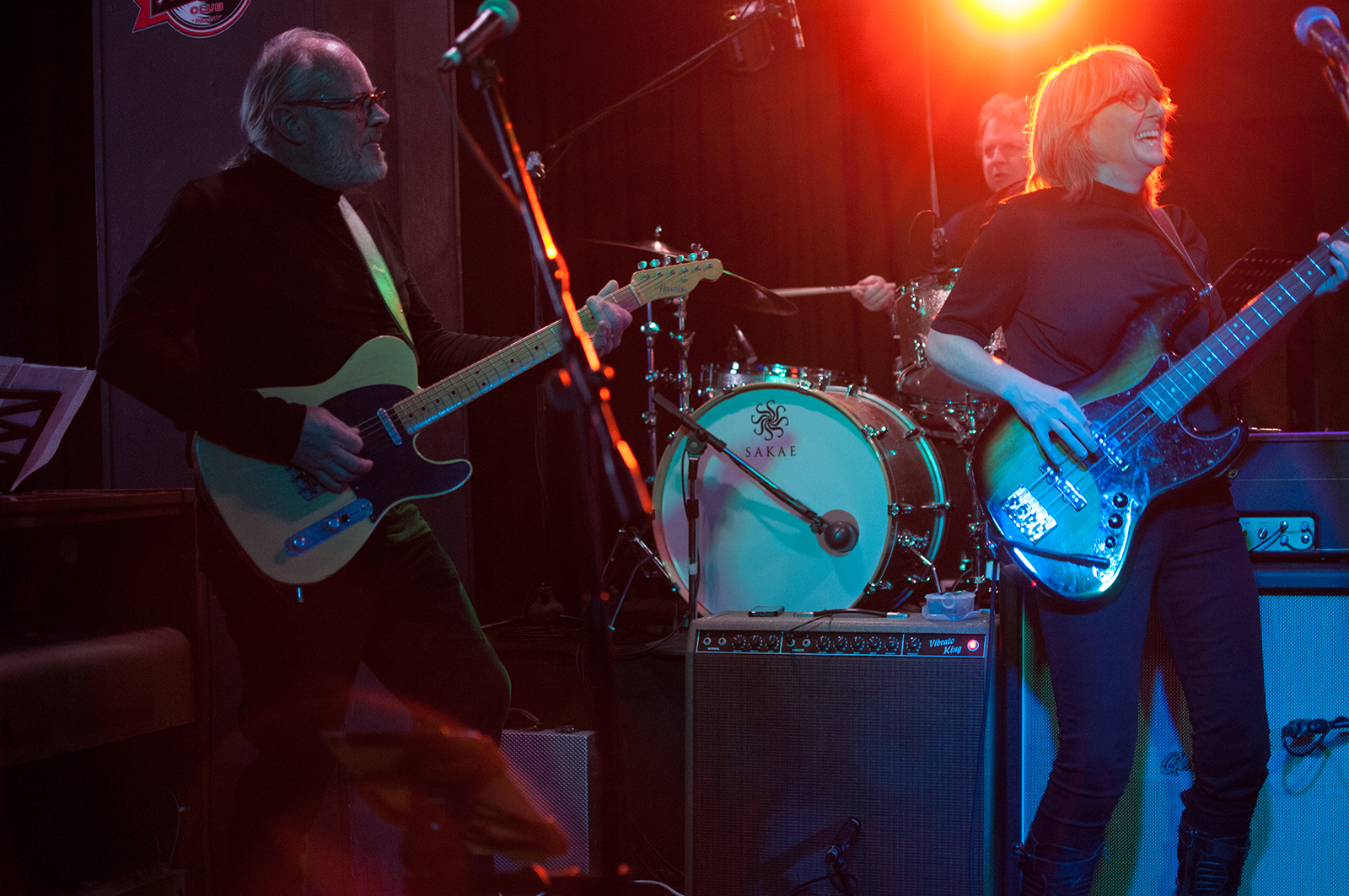 Starlite Campbell is the passion project of musicians Suzy Starlite and Simon Campbell. The duo had been recording, playing and touring in bands for many years until they met in 2012, when Starlite asked Campbell to join her band to play guitar. The love extended past each other's playing and the duo were wed in 2014 after a whirlwind romance, forming their new joint band, Starlite Campbell, in January 2016.
Suzy is a fine vocalist and songwriter plus plays fiendishly groovy bass, guitar and keyboards. Studying Media & Performance at Salford University she soon joined folk rockers Megiddo, who released an EP in 1994 followed by an album 1996 and toured extensively on the UK folk circuit.
In 2012, she formed the band Starlite and drafted in Simon on guitar. That year they played many gigs featuring all original material penned by Suzy, including Mannifest, a three day festival on the Isle of Man. See full biog on her Supertone Artist page.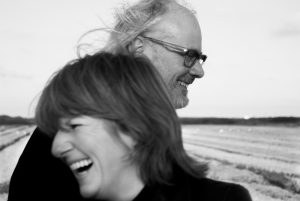 Simon is a guitar player, vocalist, songwriter and record producer. Following a number of original bands he was signed to Polydor Records in the early 90's and released an album with his band Little Brother. After the band split he went on to form the Disciples and released an album in 1994.
In 2011 Simon was nominated in the Best Vocalist category in the British Blues Awards 2011 following the release of his debut solo album ThirtySix. 2014 saw him release his second solo album, The Knife which reflected Simon's increasing love of acoustic music from both sides of the Atlantic.
BLUEBERRY PIE
It is a fresh taste of British Blues inspired by the the mid-late 60's electric blues with a contemporary fusion of rock and folk

The album cover was shot by Suzy in Ross-on-Wye in the late 70's and is of her late grandmother, Betty Higgs.

Simon wrote an in-depth piece about the record on his

blog

Released on February 1, 2017
"It has a light and succulent crust of electric and acoustic guitars, long and short scale basses, vintage amplifiers, Hammond organ, Wurlitzer electric piano, harmonica, drums and natural voices. The filling is made of stories of loss, love, despair and most importantly, lots of hope – drenched in a sweet and sour sauce of British Blues; you can almost smell the vintage amps."
Who played on the album?
Suzy Starlite: Bass & Vocals

Simon Campbell: Guitars, Percussion & Vocals
Featuring
The album was mastered by Jon Astley at Close to the Edge Mastering, London (John Mayall, The Rolling Stones, The Who, Eric Clapton).
CONTACT & MANAGEMENT
Worldwide representation by Jerry Da Costa of Robmont Music.
Email: robmontmusic@gmail.com
Mobile: +44 7504 016222