Little Devils is a fresh 21 Century London based blues band. Their sound has been described as an eclectic mix of R&B, Dylanesque Americana, Rock & Blues. They just released their 4th album "The Storm Inside" on Krossborder Rekords. First single was 'My Perfect You'. Another song from the album, 'Deep Inside', was earlier featured on the compilation album "The Best of British Blues Vol 1" released by Krossborder Rekords and named as Album of the Month by the IBBA in January 2014. The band were named as "The Ones To Watch in 2015" in the WRC Annual Awards and their gig at the 100 Club in London was named as one of the best 5 gigs of 2014 in Music Riot. The band is in UK represented by Robmont Promotions and Bullfrog Promotions, World Domination Music Limited for publishing, physical distribution is by Proper.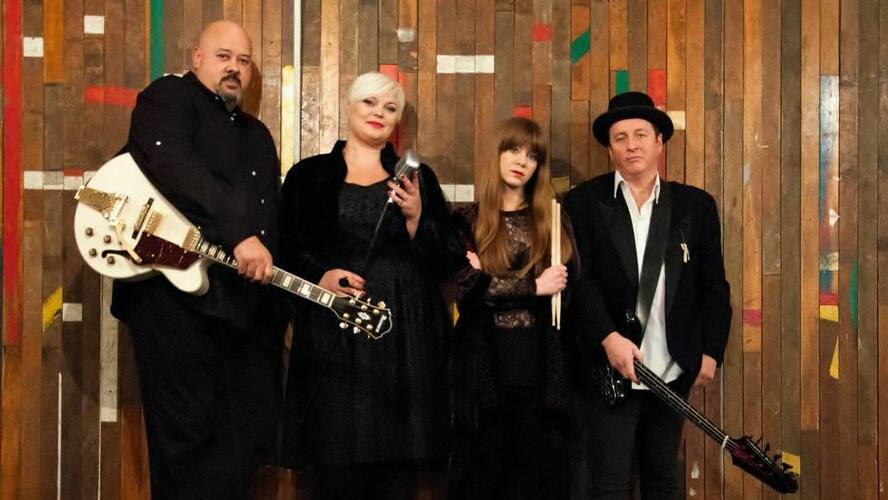 Yoka Qureshi: lead vocals, flute & sax
Likened to Dana Fuchs, Skunk Anansie & Adele, a powerful voice & great stage presence – Yoka was also a finalist in 2014 British Blues Awards for her sax and flute playing.
Big Ray Qureshi: lead guitar.
Joined in 2012, having played the European blues scene & worked as a session guitarist. His sound & feel has been likened to Walter Trout & Buddy Guy.
Graeme Wheatley: bass guitar & vocals.
As a songwriter, he has written for The Weinstein Company, New Atlantic Records, Blue Bishops & others.
Sara Leigh Shaw: drums
the amazing Pintsized Powerhouse is the newest Little Devil, she's played around the world and is a sought after session drummer.
The band is touring UK & Europe to promote the album from May onwards. Alan Pearce, editor of Blues Matters, commented "Hell it has everything – great vocals, emotion, smooth, wild, everything simply comes together so well on this songs. The album has topped the UK blues charts for 2 months
Yoko is nominated again as a finalist in the 'Instrumentalist of the Year' category in this years British Blues Awards! 
Track Record in Hit-Tracks Top 100
2015 > My Perfect You
2015 > A Long Time Ago
CD OF THE WEEK