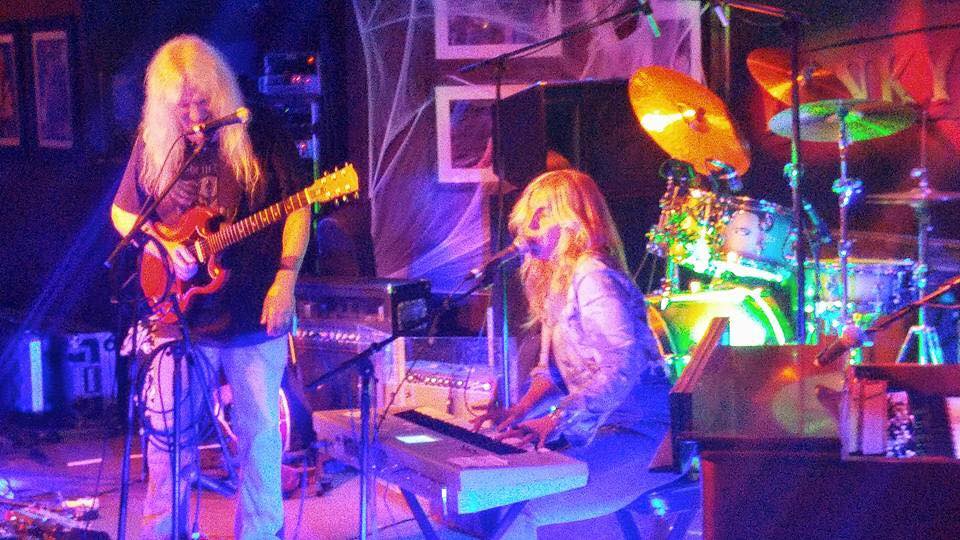 ELIZA NEALS is a dynamic front woman, multi-talented musician, confident producer and outstanding live performer plus the voice of the 'new blues' for this generation.
"She sings with the power of Beth Hart, the emotion of Janis Joplin, yet the voice is still her own.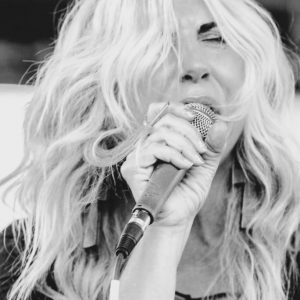 A combination of BluesRock, Psychedelic Soul with a twist of Jam band and southern rock covers the spectrum. Often playing on piano or keys with a list of covers many a band would never attempt "Eliza Neals and the Narcotics" perform masterly. Original compositions have garnered Eliza Neals, multiple Detroit Music Awards for Best Blues Album and Blues and Rock songwriter, which would seem impossible until you listen.
A cadre of amazing guitarists have backed up Eliza Neals over the years. Howard Glazer the 21+ country international blues with a super side of Rock and a hell-of -a-feel takes the reigns. As a duo, trio or full blown eight to ten piece band, Eliza Neals delivers the most compelling storytelling in ages.
The award winning sultry and powerful blues rock soul vocalist, recording artist, composer, performer, publisher and producer is being compared to greats like Etta James, Janis Joplin and Ricki Lee Jones among others.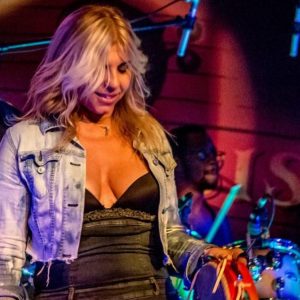 AWARDS
2016-Detroit Music Award "Outstanding Blues/R&B Recording" for Album 'Breaking and Entering'
2015- Detroit Music Award
"Outstanding Blues Songwriter" 
2013- Detroit Music Award "Outstanding Blues/R&B Recording" for Album… "messin with a fool"
2013- DMA "Outstanding Rock/Pop Songwriter"
2012- DMA "Outstanding Blues Songwriter"
2014- Music Connection Magazine "HOT 100 Live Unsigned Artists"
2013- Real Detroit's "Best of Detroit – Blues Artist/Group"
2011- 'Metrotimes' Cover Girl for the #1 Culture/News Magazine in Detroit
February 17 is the release day of Eliza's outstanding brand new album "10.000 Feet Below".
Eliza Neals – vocals, keys, piano

Howard Glazer / Paul Nelson / Billy Davis – guitar
Johnny Abraham / Paul Randolph / Mike Griot / Lenny Branford – bass

Demarcus Sumter / Skeeto Valdez / Brian Clune / Rubin Nizri / John Medeiros – drums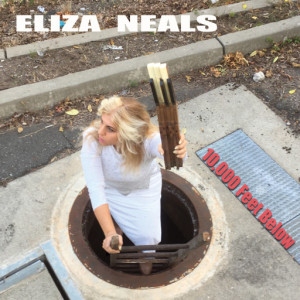 DISCOGRAPHY
2003 > I'm Waiting
2005 > Liquorfoot
2008 > No Frogs For Snakes
2008 > Stronghold II
2012 > Messin' With A Fool
2015 > Breaking And Entering
2017 > 10.000 FEET BELOW
TRACK RECORD IN HIT-TRACKS TOP 100
#41 in 2015 > Sugar Daddy
#51 in 2015 > Breaking And Entering
#12 in 2015 > Jekyll And A Hound
#09 in 2017: 10.000 Feet Below