Award-winning Australian singer/songwriter Peter D. Harper — known in the music world simply as "Harper" — creates a heady mix of roots music through his creative use of the harmonica and the haunting drone of the didgeridoo. Harper possesses a strong, resonant voice and a deep, almost mystical approach to music that some might say has evolved into its own genre. By combining traditional and modern influences, borrowing from Western and World music, Harper has created a highly original take on the roots genre which many have labeled "World Blues". A rich musical stew of '50s rhythm and blues, a '60s message of love and unity, and '70s funky soul, stirred up with masterful harmonica and the deep, woody, percussive tones of the didgeridoo, served up in a feast of timeless mystery. His innovative use of electronic enhancement and feedback, breaks the traditional boundaries of the harmonica, giving his music its distinctive harmonics and effects. The powerful guitar sounds and the unique drone of the didgeridoo create raw yet eerie sonic textures, some how sounding primal and contemporary at the same time.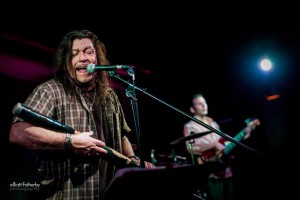 Born in the United Kingdom, Harper's musical journey began early, performing in brass bands playing the trumpet and euphonium. At the age of ten, his family moved half way round the world to Perth, Western Australia, and his Grandfather introduced Harper to the harp. In Perth, one of the most isolated cities in the world, there was a thriving blues and folk scene. The blues had a rawness, an honesty and a passion of the soul which spoke to Harper deeply. Then, like every blues lover, Harper began his journey backwards to discover the deeper roots of the music.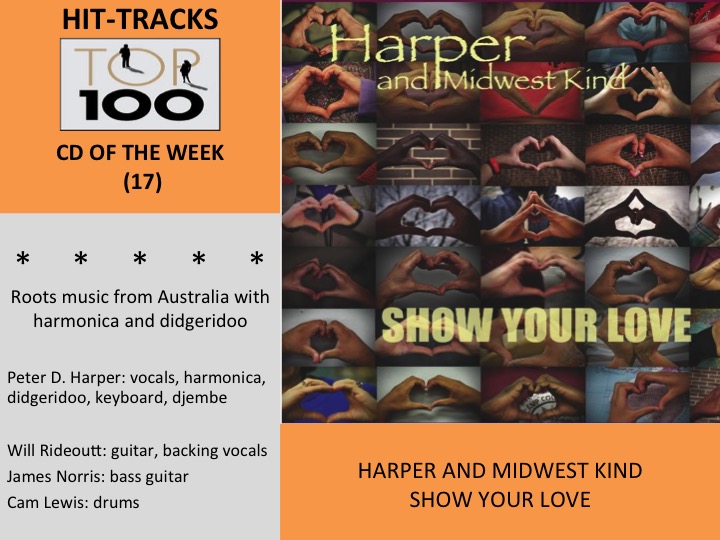 Funded by his fans via a very successful "GoFundMe" campaign, Harper's latest CD, "Show Your Love", features 11 original road-tested tracks recorded with his well-traveled Detroit-based touring band Midwest Kind. A huge succes in the USA: currently in the top 10 of the Billboard Blues chart. Opener 'Hell Yeah' peaked at #1 in the Hit-Tracks Top 100.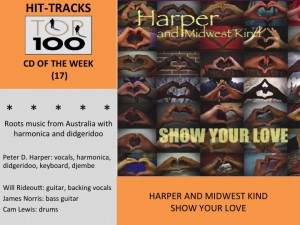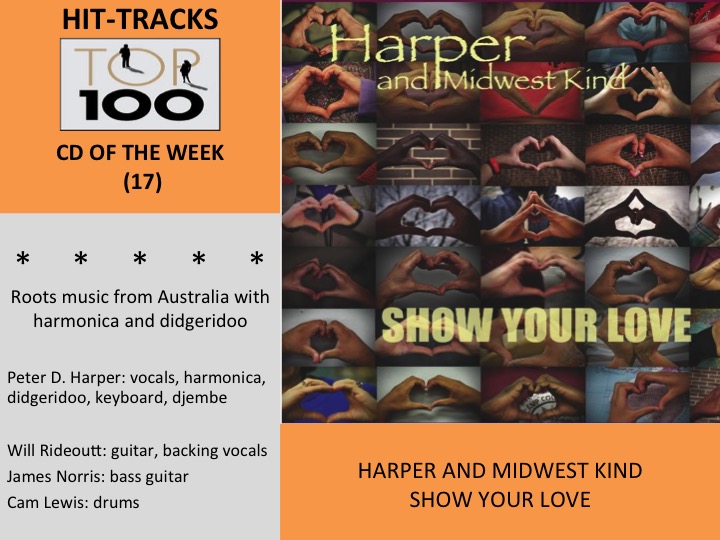 DUTCH
De in Engeland geboren maar in Australië opgegroeide award-winning singer / songwriter Peter D. Harper, beter bekend als Harper, mixt met Midwest Kind, zijn Amerikaanse band uit Detroit, blues, rock, soul en world music en gebruikt daarbij op een unieke manier zijn harmonica en didgeridoo om een zeer bijzondere bluesy roots sfeer te creëren.
Zeer succesvol! Harper's nieuwste CD "Show Your Love" staat al 3 maanden in de top 10 van de Amerikaanse Billboard Blues Chart,  Album opener 'Hell Yeah' haalde de 1ste plaats in de Hit-Tracks Top 100.
De Europese tournee begint in de BeNeLux. Harper and Midwest Kind is beschikbaar in april / mei 2017.
Boeken kan vanaf nu!
TRACK RECORD IN HIT-TRACKS TOP 100
#1 in 2016 > Hell Yeah
2016 > Show Your Love
On our roster by kind permission of Highway Key Touring Artists, USA.